Management row: Family held hostage over NGO property dispute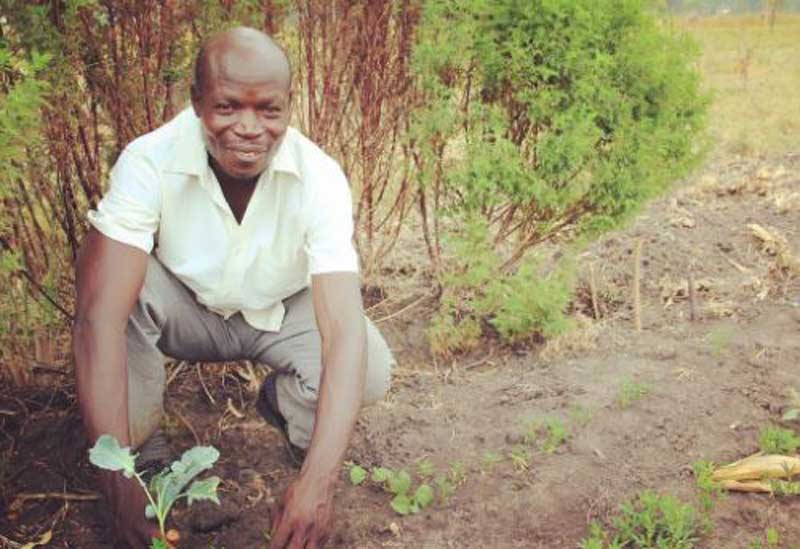 A non-governmental organisation (NGO) staffer and his family have been held hostage at a disputed property in Kitale.
Boaz Ogollah, the founder and Country director of Organic 4 Orphans International alleged that for three days, the family has been detained inside the NGOs' guest house in Milimani Estate.
When Sunday Standard visited the centre barely two kilometres from Kitale town, eight men refused to let us in.
Under watch, the men said to have been deployed by a Canadian allowed Ogollah to speak to us for about 10 minutes.
He claimed the men raided the compound three days ago and ordered some workers out and directed his family to remain in-doors.
"For three days these men don't want to allow me to get out of the compound. I have tried to reach police to kick them out in vain,'' said Ogollah.
Kitale OCPD Jackson Mwenga said he was not aware of the incident but promised to send a team to the guest house to investigate the matter.
"I'm not aware of the incident but I'm sending a team to the area to investigate the matter," Mr Mwenga said.
The NGO registered 10 years ago is managed by Kenyans and Canadians. The organisation promotes organic farming and health care for HIV/Aids victims.
It supports more than 1,000 farmers engaging in organic farming in Trans-Nzoia County.
Ogollah said trouble at the NGO started last year when he made changes to the board and kicked out Dale Bolton and his wife Linda Bolton, from Canada.
The changes were prompted by claims that Bolton was planning to kick out Ogollah from the NGO's management.
Ogollah alleged that after the changes, Bolton, who is the key fundraiser for the NGO plotted to sell property worth Sh100 million at Sh40 million attracting opposition from board members.
"Bolton initiated a process to dispose off property including storey buildings but we opposed the move and this is when trouble started,'' he claimed.
Board members moved to court to stop the Canadian from interfering with operations of the NGO. The court is yet to rule on the matter.