Report: Filth, congestion exposes children to diseases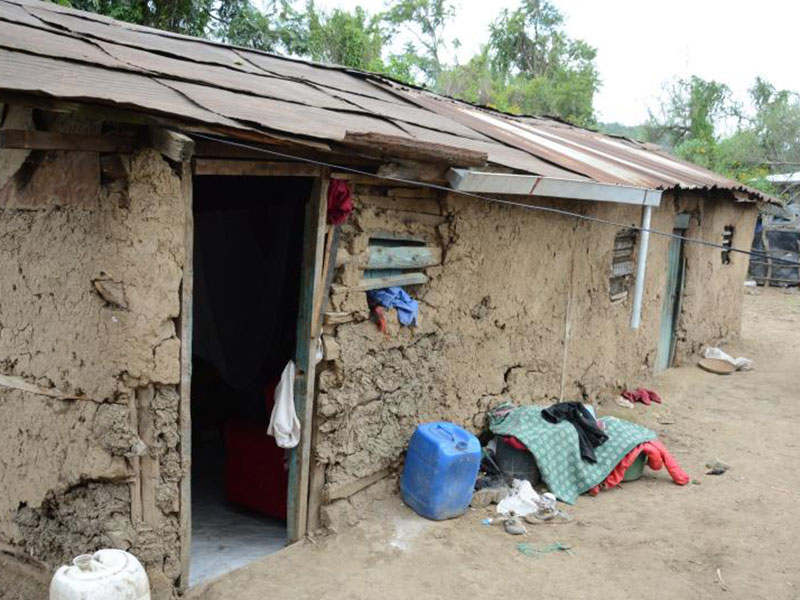 Crowding and filth in informal day care centres expose children to diseases, according to a survey.
The report, The Informal Day Care Centres of Karagita, a Child Health Perceptive, targeted Karagita estate located along the Moi South Lake road in Naivasha.
This is one of the largest informal settlements in Nakuru County with a majority of the residents working in flower farms in Naivasha.
The research was conducted by staff from Naivasha sub-county hospital with the support of University of Nairobi, University of Washington and community health workers.
According to the report, a majority of the workers are women who rent single room houses where they raise their children single-handedly.
"Many fathers within the community are absent, and alcoholism is a well-recognised vice," reads the report.
The centre as per the report, was identified as home to most of the children admitted to the Naivasha sub-county hospital suffering from diarrhoea, rickets and malnutrition hence the focus on the research.
"The centres are mostly small overcrowded single-roomed family houses with poor ventilation and with dim lighting hosting up to 20 minors at one time," says the report.
Poor hygiene
All the 26 informal day care centres identified open by 4am and close as late as midnight as the parents work in the grading halls in the farms.
Sixty per cent of caregivers store food in the cupboard, on the table or on the floor. The rest leave the food in the children's bags until it is time to feed them.
The researchers found that there is poor home management of diarrhoea, with the minors at high risk due to poor hygiene and sanitation.
Most of the day care providers have formal education; 52 per cent have primary education, 10 per cent secondary education and another 10 college education.
"Twenty eight per cent of the caregivers have no any education and 71 per cent have no training on the care of children," says the report.
According to the report, more than 60 per cent of the informal day care providers had not undergone a medical checkup in the past six months.
The report recommends that the centres be regulated to ensure the care that children in the community receive is not compromised.
"Breastfeeding mothers should be educated on the importance of exclusive breastfeeding and storage for breast milk is needed in Karagita," the report says.
According to the report, theinformal centres are not the ideal form of child care and there should be an increase in the access to affordable and quality day cares in the community.
"Despite the relatively poor conditions, mothers opt to take their children to these centres because of cost and flexible payment terms," the report states.