Chief and his assistant interdicted as kid are discharged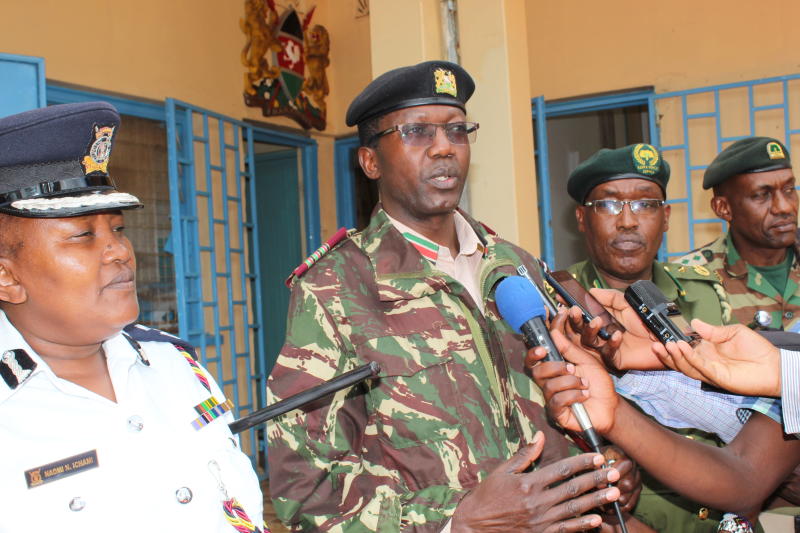 A chief and an assistant chief have been interdicted following an incident in which three children were admitted to hospital after consuming chang'aa.
The children, who had on Tuesday left home to herd cattle at Kaproret village were that same afternoon found unconscious in the field. A five-litre container believed to have been carrying the brew lay nearby.
Bomet County Commissioner Geoffrey Omonding announced the move during a Baraza at Kaproret Village where the children took the illicit drink.
Mr Omonding said Mogogosiek Location Chief David Langat and Ngererit sub-location Assistant Chief Benjamin Chirchir had been served with interdiction letters pending investigation.
"We have met many times and the chiefs are aware that whoever fails to stop sale of illicit liquor in their area will be sent home. The two are stepping aside with immediate effect, as they prepare to come and explain themselves before a disciplinary committee," said Omonding.
New appointees
Omonding appointed Mosonik location Chief Andrew Chepkwong to take charge of Mogogosiek location as well.
Saset sub-location assistant Chief Emily Ng'etich was appointed to take charge of Ngererit sub-location. "I appoint the two to take charge as the former officers face disciplinary action," said Omonding.
He said it was absurd that illicit brew was being sold openly with various officers doing nothing about it. Also present was Bomet County Police Commandant Naomi Ichami.