Governor Tolgos caught in gun drama
RIFT VALLEY
By Fred Kibor | Dec 19th 2018 | 2 min read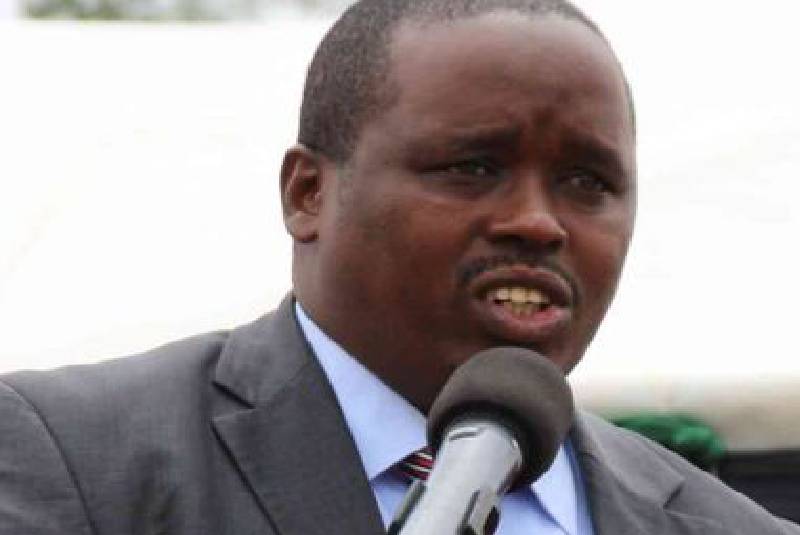 Elgeyo Marakwet Governor Alex Tolgos was caught in a gun drama involving a drunk forest guard.
The officer threatened to open fire on the governor if he got into Takwei Primary School in Cherang'any Chebororwa Ward that the officer said was within a forest station.
Tolgos was inspecting projects when he ran into the hostile officer who was then dressed in civilian clothing.
"Mnataka nini hapa (what do you want here)? " the ranger asked the Governor's entourage.
The school is adjacent to the forest station, where the forest guard is attached to.
The officer started insulting the governor and threatened to shoot.
Within a minute, the officer disappeared only to resurface having put on his jungle jacket, and armed with his G3 rifle, while yelling.
He cocked, aiming at the governor before his forest guard colleagues wrestled and disarmed him.
He was locked in a room to sober up as the governor continued with his tour.
After the incident, the governor said the forest rangers should be moved out of the school compound.
"We cannot allow this to happen... how can we have security officers living in a school compound especially when they are this drunk," said the Governor, adding that he would raise the issue with the Kenya Forest Service.
The residents claimed the Rangers burn charcoal and engage in illegal logging.
"The drunk officer was perhaps irked by the presence of the government delegation and most likely feared the visit would expose their illegal activities in the forest," said resident Paul Kibet.
North Rift KFS Enforcement Commander David Rono said investigations are underway.
"I have sent officers to the station to establish what happened. Disciplinary action will be taken against the officer," he said.
Takwei Primary School headteacher Stanley Rutto said cases of officers firing in the air when drunk are common.
"As from 5pm we are treated to gunshots. We are almost accustomed to it," said Rutto.
He said his school has about 200 pupils. The forest guards fire at will in the evening when they return to their houses.
Rutto said a similar incident happened towards the end of the last term when another officer at the same station started shooting in the air and threatened to kill anyone.
"Everyone was scared. I had to sleep in school with the teachers as pupils ran for their lives," he said, adding that he had raised the issue with his bosses.
Cherangany Chebororwo MCA Tich Cheboi regretted the incident and joined Tolgos in demanding the officers be moved out of the school compound.
He said investigations had established that officers often transferred to the post have disciplinary cases.
Area assistant chief Joram Kipruto said the officer has threatened him in the past.