Boda boda operator runs over police officer in Bomet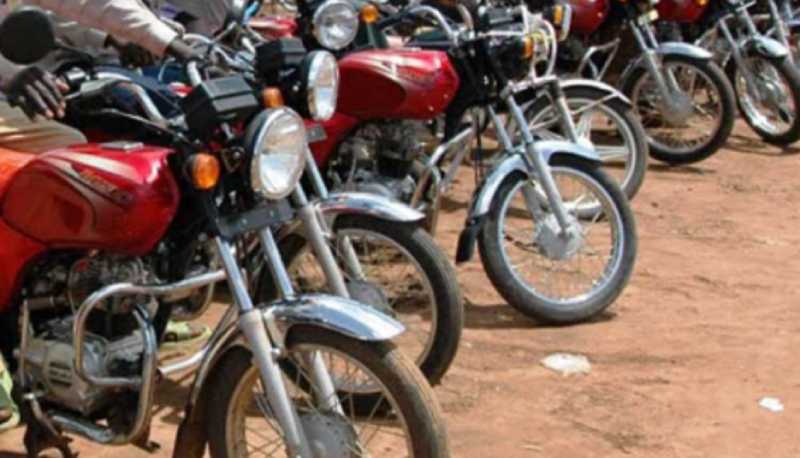 An administration police officer has been admitted at Tenwek Mission Hospital in critical condition after a boda boda rider ran over her.
The officer who was manning a road block a long Silibwet-Litein road was trying to flag down the boda boda operator when she was hit.
Confirming the incident, Bomet OCPD Samson Rukunga said the rider was trying to escape to avoid arrest in the ongoing traffic crackdown.
Rukunga said the rider also sustained injuries and was taken to Silibwet Dispensary and discharged.
"The police officer is out of danger and is responding to treatment," said the OCPD.
The female officer attached to Silibwet AP post lost consciousness after being hit.
The rider went into hiding after receiving first aid at the dispensary.
Rukunga however said a man hunt has been launched for the rider.
"We are looking for him to ensure he faces charges. He is known to the officer and once she is out of hospital she will help with investigation," added the OCPD.
The incident comes hot on the heels after fracas was witnessed at Mulot market when bodaboda operators tried to oppose the ongoing crackdown.
The operators engaged police in running battles demanding officers to stop the ongoing crackdown.
The incident also comes in the wake of growing incidents of attacks on police officers while on duty.
Meanwhile, more than 500 operators have been arrested within Bomet since the start of the crackdown.
Police say most of them are riders operating without insurance and driving lisence.
Bomet County Commissioner Geoffrey Omonding said despite the growing hostility on police they will continue enforcing the Michuki Rules.
Omonding asked operators within the county to comply with the laws in order to avoid friction with police.
"There is no shortcut, the law must be followed and we are not going to relent because of individuals trying to obstruct officers from performing their duty," he said.