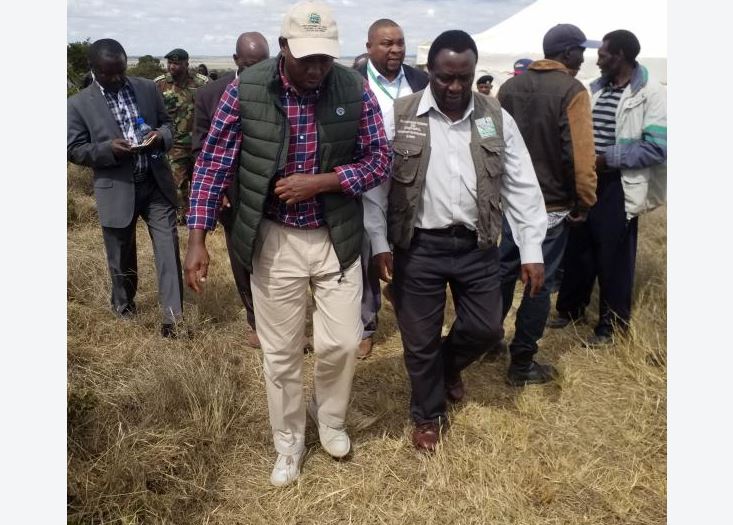 A tree planting initiative to reclaim over 700 acres of Lusoi Forest in Solio has kicked off.
More than 10,000 tree seedlings were planted yesterday.
Laikipia County Commissioner Onesmus Kyatha, Governor Ndiritu Muriithi, Kenya Forest Service (KFS) Conservator Stephen Karega, members of the Community Forest Association and other groups that have been conserving the forest participated in the exercise.
According to Ngugi Mutura, the Sustainable Agriculture Community Development Programme (Sacdep) director, over 3,000 households that depended on the forest for food and livestock pasture reduced the forest cover because of uncontrolled grazing as well as tree cutting.
"There was a lot of farming in the forest and rainfall declined because the forest was badly damaged. We were invited by the Government to help in reclaiming the forest so that rainfall and ground water, which was disappearing, could come back," said Mr Mutura.
Read More
More than Sh15 million has been spent on putting up an electric fence and watchtower for surveillance, as well as tree planting.
The Standard team observed that ground cover had fully recovered with grass growing up to one meter high and indigenous treed scattered inside the fenced area.
Locals requested to be allowed to get grass for their livestock. KFS and Sacdep officials said they would introduce a 'cut and carry ' plan where the community would be allowed to cut grass instead of grazing their animals inside the forest.
Indigenous trees
The conservators noted that the locals and volunteers were only allowed to plant indigenous trees. The fence was put up to bar livestock from getting into the forest.
In an effort to fully recover the forest, the Community Forest Association chairman, Charles Muturi, said every household would be encouraged to plant trees near their homes.
"Over 20 years ago, this forest had all kinds of wildlife but after massive tree cutting, they migrated to other areas," said Mr Muturi.