Mau settlers heckle county commissioner in a baraza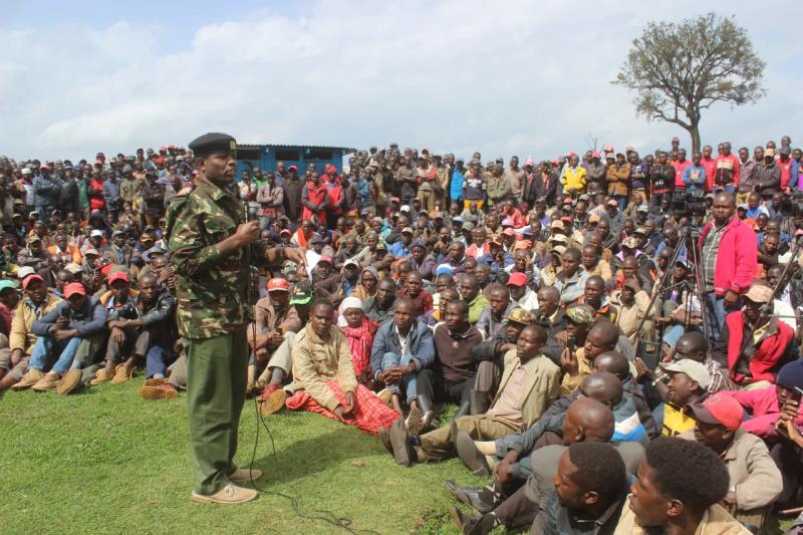 A tour of the Nyayo Tea Zone cut line in Mau by County Commissioner George Natembeya ended prematurely after settlers shouted him down.
Hundreds of residents of Siera Leone village, part of the area targeted in phase two of the evictions, stormed out of the meeting, saying they bought the land and should be compensated.
Mr Natembeya (pictured), who was accompanied by security personnel, called the meeting off.
Identify fraudsters
Addressing journalists later, Natembeya asked the affected people to help identify fraudsters who sold them forest land, saying that was the only way they would get justice.
"I have come here with government message of solving this Mau Forest menace once and for all. Majority of you (squatters) have been evicted more than four times. If you want us to have a lasting solution, you should be ready to co-operate," he said.
Mr Natembeya has so far received more than 10 title deeds from those owning land in the "status quo" area since he directed those with title deeds to surrender them for verification.
Robert Kirui, a local elder, urged the Government to compensate them. "We are ready to move out. But we have have title deeds.
The Government should compensate us or give us an alternative settlement," he said.