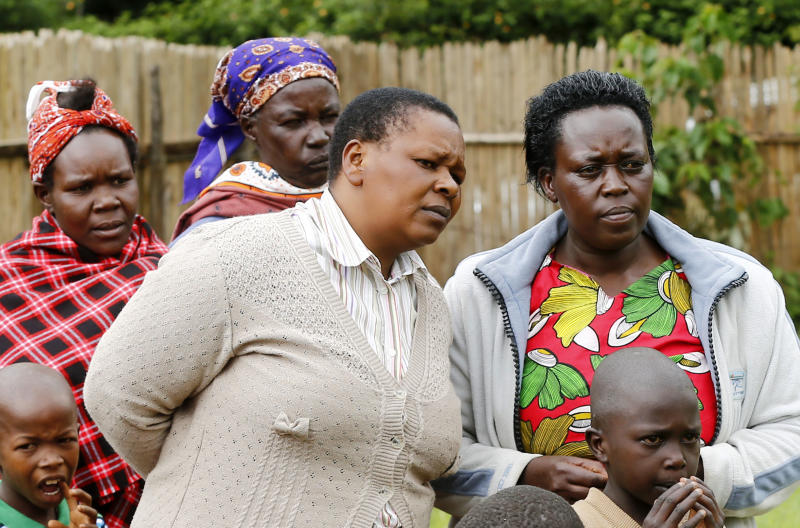 A 28 year old woman has left Sumeek village in Rongai, Nakuru County in shock and grief after she poisoned her four children before she committed suicide.
The woman identified as Venny Koech is said to have fed her children with bread laced with rat and rat poison, after a domestic quarrel with her husband, Mr Richard Koech.
According to her mother-in-law Mrs Rebecca Nyige, the residents were alerted by loud screams of the young children as they tried to escape from their mother.
"I heard loud screams in my son's house towards midnight. I rushed to the house and found my son forcing his way into the house, the woman was in as he was in sleeping in a different house in the homestead. His wife opened the door and took off immediately. On examining the children we realized that they had been poisoned," said Mrs Nyige.
One of the children aged eleven rescued her siblings after she screamed when their mother attempted to strangle them on seeing that the poison was not acting as fast as she expected.
Read More
"She strangled the seven year old son but the elder daughter screamed out alerting their father. The poison had already started weakening the children but they were not aware that they had been poisoned," she said.
As the residents waited for help to rush the children to hospital one of the children aged two passed on.
"We had no means to get the children to hospital. We called the area chief who sent a police vehicle to help us ferry the three children to a local private hospital. They received treatment and were discharged in the morning," she said.
At dawn, the residents were shocked to find a floating body in River Kamwaura within the neighbourhood and reported the incident to the police.
"We were going to work when we spotted the body floating in the river. On coming closer we found out that it was a woman who was known to most of the residents," said Edwin Langat, a local.
Police retrieved the body from the river and the family of the deceased who had already launched a search for her positively identified her.
Mrs Nyige said that the couple has been fighting for the past three months over the woman's infidelity but she had failed to change despite having held several meetings with elders.
"Richard had informed the family and elders about his wife's promiscuous character. We held talks with them and she agreed to change. However reports kept coming that she was still stuck in extramarital affairs," she said.
Their disagreements are said to have created room for the woman to carry out the heinous act since the two were now sleeping in different rooms.
Confirming the incident, area Chief Charles Sigilai said that investigations had been launched into the matter while the bodies of the mother and the child were taken to Nakuru County mortuary.