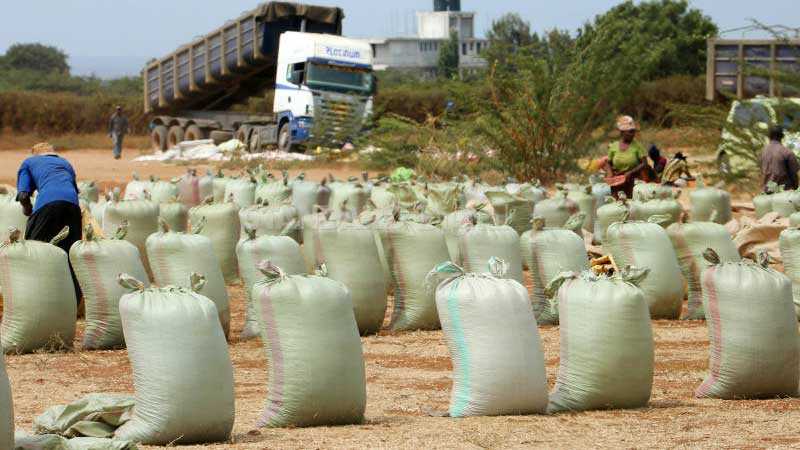 At least Sh3 billion in fraudulent payments have been flagged in an audit following complaints by farmers that influential traders had hijacked maize supplies to the national stores.
This includes Sh1.1 billion claimed by 18 traders who failed a vetting process but who have already been paid Sh768 million, according to a preliminary report by the Ministry of Agriculture.
However, members of the National Assembly Public Accounts Committee (PAC) yesterday dismissed the list of 18 names, arguing the traders were merely a front for powerful figures on the back of reports that a top aide of a senior politician, four MPs and top Government officials were behind the scam.
Fictitious deliveries
In total, the National Cereals and Produce Board (NCPB) reported that it had received maize worth Sh8.7 billion during the suspect period, of which Sh5.2 billion had been paid out.
Read More
However, the MPs alleged a cover-up, saying the matter pointed to fraud and without thorough investigations, there was no telling whether all the maize to be paid for was supplied or some payments were for fictitious deliveries.
"This is a straightforward matter; it is a case of theft. It is extended fraud," said PAC chairman Opiyo Wandayi. "Some traders have been used by the big shots. We want to know the big fish, who are sitting politicians and top Government officials. It is very unfortunate that some people used surrogates to hide the real culprits."
Mr Wandayi was responding to remarks by Agriculture Principal Secretary Richard Lesiyampe, who maintained that no public funds had been lost.
But the MPs argued Government subsidy had been abused since the premium of Sh3,200 per 90kg bag was meant to benefit farmers but instead had enriched a few well-connected individuals who were making super-profits.
The traders, who were buying a bag of maize for Sh2,000, making Sh1,200 profits per bag, flooded the NCPB stores with cheap imports and locked out farmers, who had been left with stock. Even the 4,000 genuine farmers who were able to supply are still owed some money because the traders got away with more prompt payments - made within 14 days while genuine farmers waited for six months.
Jessica Mbalu (Kibwezi East) wanted the PS to explain why there was a public outcry and why the genuine farmers had not received money from NCPB.
Wandayi, Michael Kingi (Magarini), Daniel Rono (Keiyo South), Florence Mutua (Busia Woman Rep) and Ndindi Njoro (Kiharu) took issue with the names listed as having benefited from the payments, especially Simon Kipkosgei Changwo, Stephen Kiprob Maiyo and John Tanui Kosgei.
The three supplied maize to the Eldoret, Kisumu and Nakuru depots. Mr Changwo supplied 58,362 50kg bags, Tanui 22,415 bags and Maiyo 141,613 bags.
"These are just fronts. We know there is a force behind them. Our committee will dig deep and ensure the culprits are named. How could one farmer supply all three depots? We want the real individuals shamed by the minister," said Wandayi.
The committee questioned why Director of Criminal Investigations George Kinoti and Director of Public Prosecutions Noordin Haji were not yet apprised of the matter.
"With only this report, investigations should be going on. We want to see arrests and prosecutions. This is no longer a ministry internal probe but a police case. It is a criminal act. We might be talking about maize yet people supplied air," said Wandayi.
New twist
Dr Lesiyampe told the committee that when they noticed fishy activities, where a trader with more than 10,000 bags was paid between 14 and 21 days as genuine farmers waited for over six months, they raised the red flag and summoned NCPB Chief Executive Officer Newton Terer, who abruptly resigned on Friday.
"Identities of everyone involved will be made public once we conclude our probe. This is a preliminary report, it is not conclusive.
"The forensic report will detail everything. Those involved will also have the privilege of defending themselves," he said.
Transparency International Kenya Chapter Executive Director Samuel Kimeu yesterday said: "We have failed so far in fighting graft. We have to find new ways of facing old and new challenges."