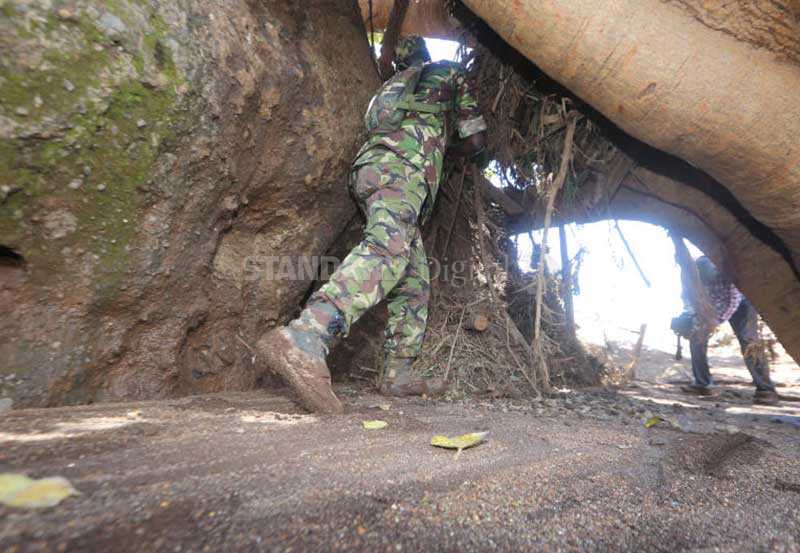 Nakuru leaders have called for justice and compensation for victims of the Solai dam tragedy.
Speaking yesterday during interdenominational prayers for the victims, Subukia MP Samuel Gachobe said the national and county governments should help the families that lost everything to start rebuilding their lives.
"Besides losing some of my constituents, livelihoods were completely destroyed, houses flattened, businesses lost and even soil on their farms carried away by the flood waters," he told the congregation.
Mr Gachobe described the tragedy as man-made, saying those responsible should be arrested and made to face the full force of the law.
"We want see those who caused the deaths of those people in jail. Whether it is Patel (the owner of Solai Farm) or government officers, they must be held accountable," he said.
He cautioned those who were trying to take advantage of the situation to seek compensation. "There are people who are trying to be registered as victims in this tragedy, yet they were not affected. This is an evil scheme and anyone found doing that will be arrested and charged in court."
Tears flowed as local leaders, among them Deputy Governor Eric Korir and area MCA Peter Mbae, backed calls for justice for the victims.
Dr Korir announced that top county government officials would visit the victims on Wednesday and outline plans to assist those affected by the tragedy.
Speaking separately after visiting the affected families at Solai Secondary School, Senator Susan Kihika said the Government should strive to get to the bottom of the tragedy.
Ms Kihika said there should be due diligence to ensure that the catastrophe does not happen again anywhere in the country.
Governor Lee Kinyanjui, who attended a prayer meeting at AIPCA Church in Lanet, said it had been a trying week.
"We thank the Church for praying and donating to the victims. We urge churches to join us for interdenominational prayers to be held on Wednesday at Solai," he said.
He urged the Church to pray for leaders to bring about positive change to benefit the people.