County's diverse attractions make it a dream destination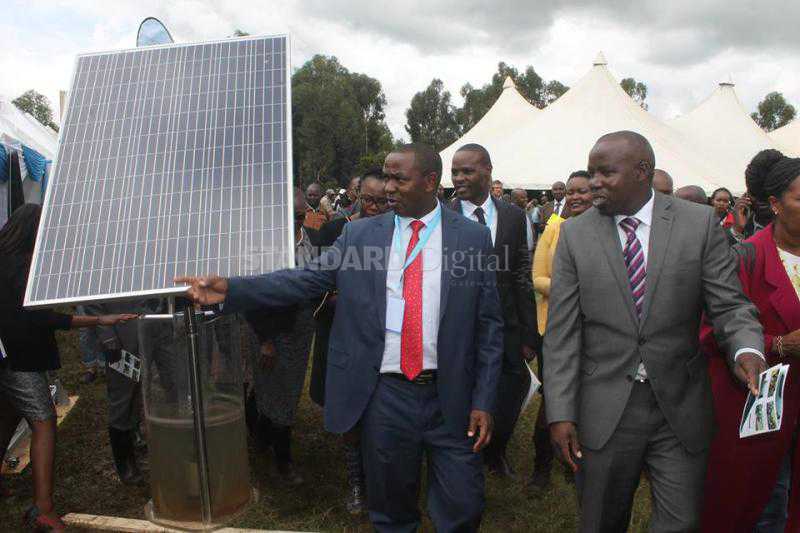 Laikipia has been described as a tourist goldmine due to its rich wildlife heritage and proximity to Mt Kenya.
The tourism sector is slowly recovering from a challenging two-year period during which the invasion of ranches had become the norm.
The county is now intent on opening up the region to more visitors after their numbers dipped over insecurity fears.
Last October, a motocross event was held in Laikipia North that led to a notable increase in visitor numbers. The Top Fry Classic Safari Rally that was held over the Easter weekend also attracted a lot of interest.
One of Governor Ndiritu Muriithi's flagship projects has been to make Laikipia a leading wildlife tourism destination and preferred choice for establishing holiday homes. Towards this end, the Tourism Department created a website, Destination Laikipia that links various players in the sector
The website provides detailed information on various destinations in the county, including where to stay and visit as well as culture and heritage sites.
Cultural activities
There is also a calendar of events highlighting cultural and sports activities, meetings, holiday functions and conferences.
Launching the website on March 28, Mr Muriithi noted that it provided relevant information on all holiday homes including locations, prices and activities for tourists.
During a recent visit, Tourism Cabinet Secretary Najib Balala said Laikipia was a tourism goldmine due to its rich wildlife heritage.
The county, which neighbours Mt Kenya, is home to all the 'Big Five' - elephant, lion, rhino, buffalo and leopard. It also offers different camping activities like bird watching, canopying and zip-lining in the Ngare Ndare, Marmanet and Rumuruti forests.
"Laikipia is unexploited and it is up to the leaders to open up the county to attract tourists," said Mr Balala during the memorial ceremony for Sudan, the world's last male northern white rhino, in Ol Pejeta Conservancy.
Balala urged tourism stakeholders to strive for peaceful human-wildlife co-existence by making wildlife profitable to residents.
Muriithi also has plans to make farming a profitable business to enhance food security. To this end, the county government has developed a crop suitability map to advise interested farmers on what to grow and where.
Grow sorghum
About 8,000 farmers have been reached and 256 farmers with 814 acres of land have partnered with East Africa Maltings Ltd to grow sorghum. One of the benefits of this arrangement is that the farmers are assured of compensation in case of natural calamity.
The country's Enterprise Fund has lent more than Sh5 million to farmers out of a total Sh50 million allocated through the Department of Trade and Co-operative Development.
County Agriculture Executive Lucy Murugi said the department had also brought on board Twiga Foods to buy cabbages and tomatoes, while New Holland buys potatoes.
In efforts to ensure high quality produce, Ms Murugi said 2,000 soil samples had been collected and analysed. The information will allow farmers to pick the best crops for their regions.
The agriculture official said 60,000 goats and sheep had been dewormed while 40,000 head of cattle were vaccinated against foot and mouth disease.
"We need profitable productivity of both crops and livestock by fighting diseases that compromise quality," she said.
She noted that surveillance and livestock disease monitoring was undertaken on stock routes and in sale yards and abattoirs. This has helped to facilitate a brisk trade in livestock and livestock products that brings in more than Sh2 billion annually.
Raila: Split Kenya into 14 regions
Former Prime Minister Raila Odinga now wants the country to adopt a three-tier government that will see the formation of 14 regional blocs.