Maize farmers in North Rift cut supply over low pricing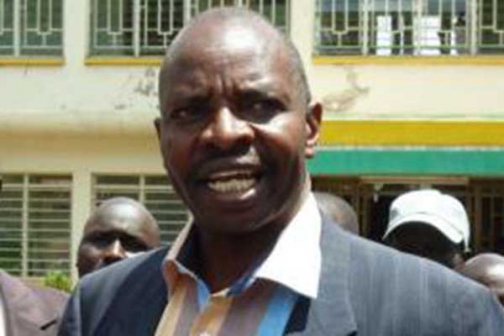 Farmers in the North Rift are holding on to maize stocks despite pressure from the Government to sell.
Last week, President Uhuru Kenyatta called on farmers not to sell to middlemen but instead take the stocks to the National Cereals and Produce Board (NCPB) depots to help the Government address shortage. Kenya Farmers Association (KFA) Director Kipkorir arap Menjo blamed the shortage on the government's failure to adequately support farmers. He claimed the sub-sector is underfunded. "Even after we presented two petitions to the National Assembly last year, nothing tangible is yet to come up," Menjo said.
Farmers who spoke to The Standard said they are not in a hurry to sell their produce.
"Like any other investment, we look forward to good returns. Some sold their entire yields to NCPB and millers in November and December while others sold only part of it. Currently, the middlemen are offering good prices of between Sh3,200 and Sh3,250 per 90kg bag which is better than the NCPB price of Sh3,000 that reduces to about Sh2, 800 when transport costs and other levies are deducted," said Mr Kimutai Kolum a large scale farmer in Uasin Gishu.
According to Kolum, the middlemen pay instantly, have fewer restrictions like moisture content and the color of maize and pick the produce directly from the stores, which is more convenient.
"The only way the government can get the remaining maize from the farmers is to offer better prices of between Sh3,500 and Sh4,000," Kolum added. Sarah Meresei, another farmer in Kesses, Uasin Gishu County, said some of the maize left in stores is meant for domestic consumption.
She said it is illogical to sell maize cheaply and buy it expensively after a short period.
"Some of us sell the maize at even higher prices between April and June and the returns we get is spent on purchasing fertiliser for top dressing. Selling the entire stock hurriedly can be a disadvantage in the next planting season," she said.
Tom Nyagechaga, a large scale maize farmer and trader in Kitale, laughed off the government's pressure on farmers to sell their maize to NCPB. He said the government had abandoned them in their search for better markets.