Notorious black spot at Salgaa, Nakuru has claimed many lives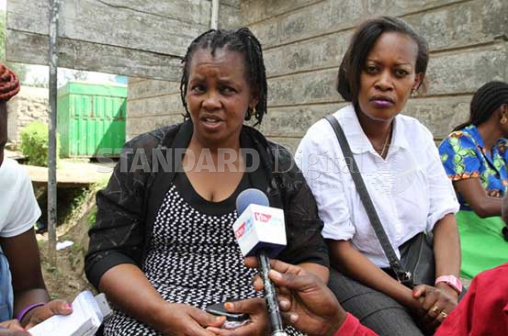 NAKURU: A week ago, The Standard published a list of black spots and Salgaa, where five boys died in a crash was one of them.
It is a 14 kilometre stretch between Salgaa and Sachangwan along the Nakuru-Eldoret highway.
Despite recent measures by the government to curb deaths at the notorious stretch, it has continued to claim lives.
Three of the boys involved in the New Year accident had just cleared secondary education last year. That cruel had of death has denied their parents the chance to see their children grow past secondary school through university into their careers of choice.
Freewheeling, speeding and lack of road signs have been cited as the major causes of accidents which forced the National Transport and Safety Authority (NTSA) to deploy a patrol vehicle along the stretch last year.
The vehicle fitted with speed cameras was to patrol the black spot on a 24-hour basis in an operation manned by police and NTSA officers.
But as Kenyans ushered in the New Year on Thursday, the route yet again claimed lives of the teenagers, making a mockery of the safety measures introduced so far.
Along the busy road, Salgaa trading centre also has a dubious reputation and has been in the news for all the wrong reasons.
Whether it is the illegal sex trade, oil siphoning, freaky road accidents or scores of youth stealing from accident victims, Salgaa has seen it all.
Highway robbers normally climb slow-moving trucks tearing tarpaulins and removing goods from them.
Last year, NTSA Chairman Lee Kinyanjui cautioned drivers freewheeling in the area that they will not only be charged but would have their licenses cancelled in accordance with the Traffic Act.
"Over and above fining those freewheeling, we will be recommending an immediate revocation of their licences and this should go to all the drivers. Reckless driving on our roads will no longer be there," he said
Kinyanjui said plans were underway to construct lorry park with a capacity of 200 vehicles where the NTSA officers will be checking lorries before they descend the stretch.
According to NTSA, most accidents along the stretch are caused by ignorant drivers who use the climbing lane while descending from Kibunja trading center.