Relationship Dilemma: My wife spends more time with colleague, help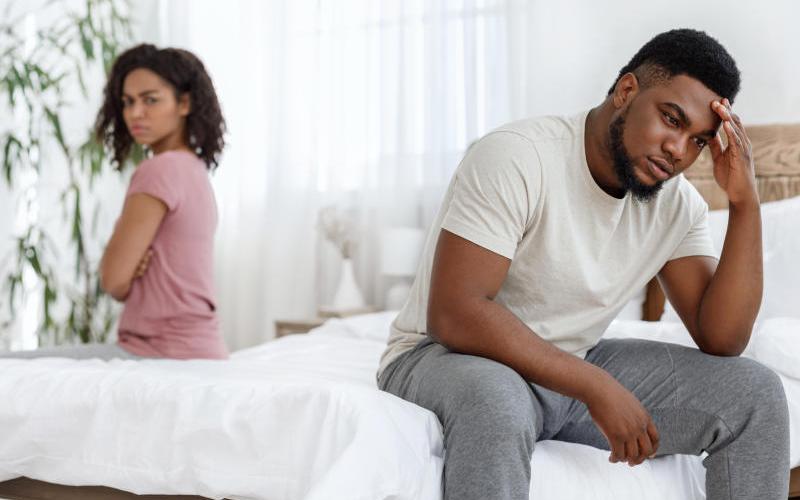 On Thursday, November 11, we published, on our Facebook page – Standard Digital – a relationship dilemma by a Nairobi-based married man.
Hi Standard,
My name is Chris. I live and work in Nairobi. I have been married for six years. My wife and I work for the same organisation. Of late, she has been going out for lunch with her younger male colleague, often. At times, she leaves work early to drop the man at his place. My spouse is several job groups above mine. Word has been going around that she has a thing with the young man. I suspect she is cheating, but I don't have any concrete evidence. I wish to confront her, but I have nothing to cling on to as evidence. What should I do?
What Kenyans think
Kenyans who came across the post on our official platform on Facebook had the following opinions on the matter.
Richard M Tougher: Take a young lady and go lunch with her, drop her. Job groups are not determinants here. Each of you gets a salary, and so you can do whatever you want unless you are living by her salary. Tit for tat, whoever loses or gains will!
Maina Njoroge Njama: I thought in marriage it is for better or worse, so hang in there. This is her worst part. You can also start taking a younger woman colleague out for lunch and wait for her reaction, Period!
Mashibe Truphone: Hey man! Don't stress yourself! Why don't you date that newly employed darker-skinned young lady with big booty!
Mutune Nkatha Sarah: You are a weak man. One day I kept mentioning my boss at home a lot. The first day, he said nothing. The second day I was almost shown the door. At first, I was shocked but the strokes I got later reminded me who the man is. Tell that woman you cannot entertain such nonsense and if she's truly your woman, she will listen to you. Full stop.
Dalmas Baraza: It simply means that you're too boring that's why your wife goes for lunch with her junior. Where there's smoke there is fire!
Kelvin Mutuma Date her best friend and thank me later.
Peter Cheruiyot: Allow me to talk to your wife over a cup of coffee and I will thereafter come and tell you what we talked about. If she comes home late just know our discussion ended late and she was also caught up in traffic jam thus delaying her getting home early.
Caroline Esther: My advice is, just face her and tell her it's not going to happen anymore. It is either you go together for lunch or carry packed lunch, in the evening, go home together. If she refuses, then just know there is something. Don't stress yourself just make a smart move.
Eduh Mbae: Before making the move first gather enough evidence before prosecuting her, stop pretending to live in a comfort zone while all is not well.
Sylivanus Mwamba: Continue loving her more as you investigate slowly but be prepared to forgive and continue living as a family. She will change once she attains good age I believe. Try to pray very much and remember all women are the same. OK, Good day.
Expert's opinion
Dr Karatu Kiemo is a sociologist and lecturer at the University of Nairobi.
Hello Chris,
I have heard that in Japanese culture, there is a clear separation of work, social and family spaces.
The social space is where people go for recreation equivalent to our pubs or members' clubs etc. Working in the organisation with your spouse compounds and confuses the work and family spaces.
Workmates develop intense relationships out of constant interactions, especially where they are involved in solving work problems together.
In such situations, strong friendships tend to develop. Some of those friendships may be purely platonic but others will also be intimate.
If life were easy, changing the workplace - either job or work station/department- would be ideal. But finding a new job is not easy, so in the meantime stay put.
The work-related status difference between your wife and the young man may also mean that their relationship carries, according to the Sexual Offences Act, and the extent of sexual harassment of the latter.
The young man may be, therefore, not necessarily an aggressor to you. Add that to the questions you want to raise with your wife.
In these times, partner violence and aggravated nature is at all times high. Still, we have not very much embraced professional marital counselling.
I think that that's where, Chris, you should start. Suspicion and listening to the grapevine or gossip will not help much.
Don't forget, I emphasize, to separate your and her work and social spaces, just like you do or should do at home.