Dilemma: My female supervisor is sexually harrassing me, help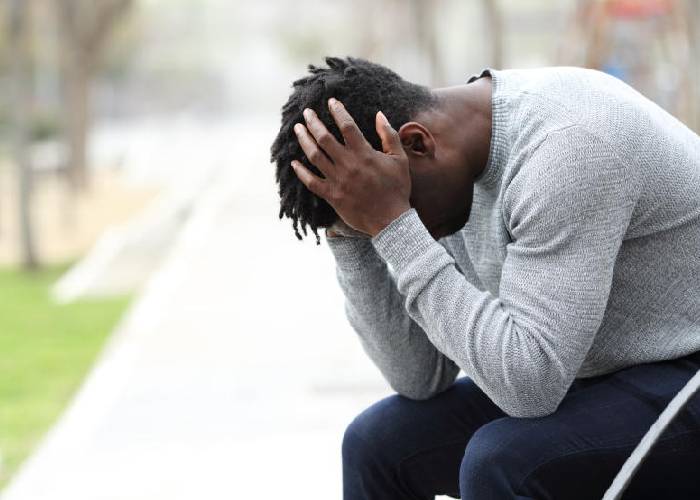 In this week's Relationship Dilemma, we feature a married man who has stalled in the same position at work for failing to give in to her supervisor's sexual advances. His supervisor has just told him to accept advances if he wants to get a promotion.
Below is the dilemma
Hi, my is name is Jack.
I'm married and live in Nairobi with my wife and three children. In my 10 years of marriage, I have never faced a dilemma similar to the one I'm facing currently. My supervisor is female, and for the seven years I have been working in her department, she's never approved my recommendation for promotion despite my good appraisal reviews. I recently sat her down and asked why she was shooting down my promotion opportunities.
She bluntly said it is because I have rejected her advances on multiple occasions. As a condition, she said if we have a sexual relationship, things will open up instantly for me. Where I work, she is very powerful, as she is rumoured to be the CEO's favourite. I am eyeing a position that has recently come up. If successful, my monthly salary will increase from Sh95,000 to about Sh210,000. I don't know what to do. I fear if I fail to heed her coercion, she'll engineer my sacking soon. I am the main breadwinner and I can't report her to HR because she's powerful.
What do I do?
What netizens think
Tonui Kipkirui: That woman may be standing between you and greater thing in life than Sh210,000. Have a secretly recorded conversation on the matter which you can use as a defence. If that doesn't work, flee like joseph. Better lose the job than God.
Amutabi Ungala Nasibi: Entrap her. Appear to go along with her while taping and or videotaping everything she tells you. Sexual harassment swings both ways in the workplace. If it was a man doing this to a woman, the hue and cry here would be high. You could work with the DCI to entrap her. Don't sell yourself short for someone else's evil desires. And congratulations for being true to your wife and not selling your soul to the devil.
Jumah Fredrick: You might be preferred in the eyes of the CEO and she feels you are a potential candidate to dust her down so she might be out to get u fixed. Work ethics and principles should uphold.
Grace Njoki: Let it go, son. God has a better one for you. Remember Joseph in Potiphar's house? Though the prime minister's position awaited, he had to go through what you are going through and possibly even prison before God elevates you. Strong son. You can resist and run.
Amini Mungu: You listen to office gossip a lot. How can she be CEO's favourite and remain in the same department for long? Go to her manager and state your case by asking her manager to let you know what you need to work on getting the promotion. Unless you didn't tell the woman you are married or she sees you flirting with other women.
Boniface Nyamweya Moturi: What is the dilemma and where is the dilemma? You have been excommunicated from the men's conference next year. We wish to distance ourselves from you wicked man. We are sorry.
Kevin Aura: Considering the current situation.... advising you from a man's point of view... hit that thing after all we've been hitting for no promotions thank me later with an M-Pesa message. [sic]
Jefferson Stanley Jarah: People are funny, you pray for promotion, a chance to get promotion comes and you start questioning...if you are playing in the Champions League final and you get a through pass, score the goal. When you are celebrating, none will question how you won.
Expert opinion
Pwani University Lecturer Prof Halimu Shauri said Jack has a simple choice between integrity and lack of it, adding that getting a job has a defined criterion and so is promotion and that sexual relationship has never been one of the criteria.
Prof Shauri said if the gentleman believes he qualifies for promotion why worry, sooner or later it will happen with or without the supervisor's intervention.
He cautioned that choosing to have a sexual relationship with the supervisor is tantamount to bribery and could land him in trouble at work and with his family.
"While this may be the short-term solution to his promotion but it has long-term consequences which include loss of integrity, guilty feeling of betrayal for professionalism and his family," he said.
The don said such promotions are not sustainable and may become addictive as the supervisor continues to demand more sex.
He said sleeping with your juniors or bosses tend to be infectious as the victims turn around to others in revenge.
Prof Shauri told Jack to tread carefully, saying he might give in to the sexual advances of his supervisor but in the long run fails to get the promotion.
He advised victims to use the company's structures to report such abuse and guard against an alleged breach of ethics and code of professional conduct.