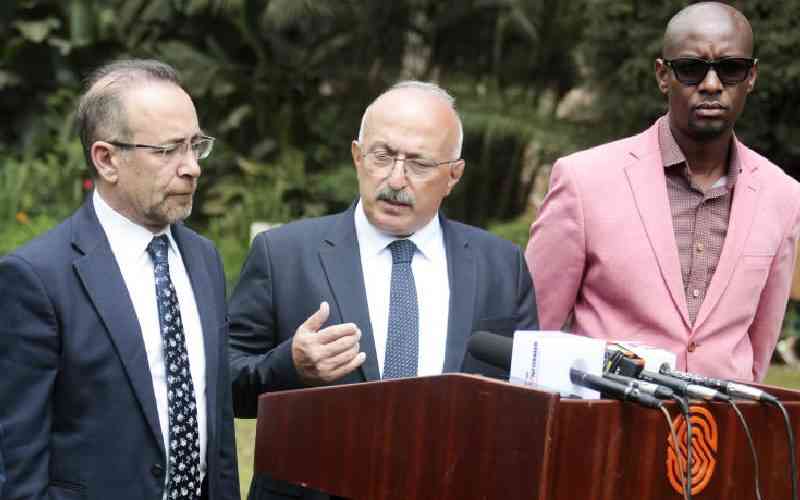 Competition for the manufacture of construction materials is expected to intensify following the entry of a new player in the local market.
This follows the ground-breaking ceremony for the construction of six factories at the Naivasha Special Economic Zone (SEZ), among them one specialising in Turkish ceramic, granite and tiles.
Turkish Industry Holding is behind $760 million (Sh90 billion) SEZ in Nakuru County. The firm's board chairman Mehmet Coskun said yesterday at a press briefing in Nairobi that the SEZ, which will sit on 100 acres of land, will take 30 months to complete. The factories will produce medium-density fibreboard (MDF), a raw material for furniture industries, tissue paper, ceramic tiles, cement, aluminium profile, and steel.
It was among several projects commissioned by President Uhuru Kenyatta on Tuesday in Naivasha.
Once up and running, the company said the SEZ will contribute about $506 million (Sh60 billion) to the economy. Mr Coskun said the MDF factory will specialise in high-end furniture, with the SEZ also featuring a cement factory.
"The major investment will be MDF and cement factory because its materials are found locally. The two factories will be producing 30 per cent of products for the local market and 70 per cent for export to regional and international markets like Europe and the US," he said.
Mr Coskun said the SEZ, once up and running, would transform Kenya into a major furniture hub in East Africa. He said the idea to invest in the country followed year-long research by its investment department in the company.
''For an international investor to invest in a country, there are certain rules that we follow. First, the country must have physical and legal infrastructures in place and State policies favour him, and we have found a good investment environment in Kenya," he said.
The firm had also ventured into Ethiopia but stopped operations following political tensions.
It plans to employ 2,900 Kenyans and 350 Turks and German at its six factories.