Culture or profit: Is your rural home dead capital?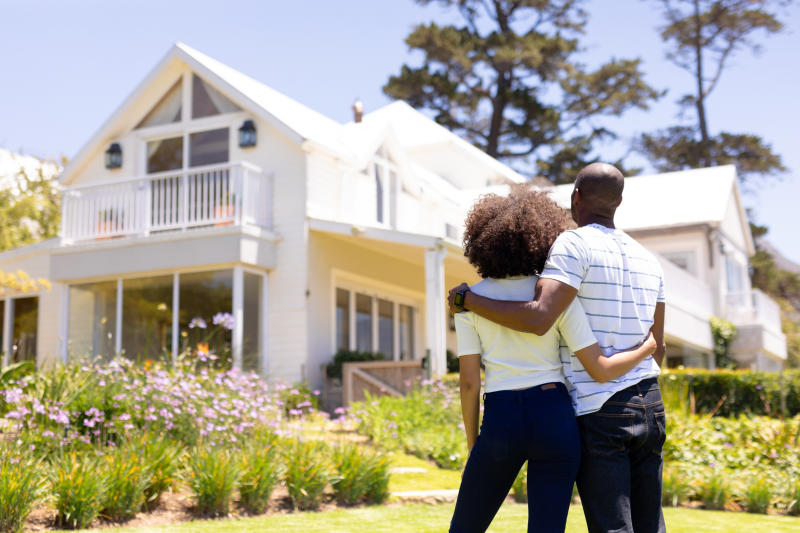 Owning a home is one of the major milestones working-class Kenyans seek to achieve in their lifetime.
It is a source of pride and comfort in a world where security of shelter ranks high.
But in a period of skyrocketing land prices and a lucrative real estate sector where the cost of residential property averages Sh31.1 million, according to a 2016 survey by Hass Consult, a house is also viewed as an investment.
And an investment should bring in profit, or at least reduce your costs.
Thus questions arise on whether building a house in your ancestral land is a wise investment, the cultural obligation notwithstanding.
Ndatani Properties Managing Director Alex Muema says that while a rural home is not built for economic purposes, it should still make financial sense.
"If you are near a town, such as Nairobi or Machakos, it is better to operate from your home to work. That makes economic sense rather than renting a house in town when you are able to build your own home and commute every day," he says.
"Some of my friends live in Kitui and work in Nairobi, which is 150 kilometres away."
He reckons that a commute from Nairobi to Kitui - about two hours - is almost like getting stuck in traffic for the same period if one lives in Lavington in the heart of the city.
This makes 'economic sense' for people who work in towns closer to their ancestral homes. But what about those who work in Nairobi but build houses in places where daily commute is not an option?
As such, the house ends up being used only during countable family functions and holidays.
Sociologist Loice Noo says culture plays the main role in such investment decisions. Without a house in your rural home, she says, one is not 'qualified' as an authority in the area.
"A house is a symbol of status. It is also a symbol of authority and security to some," she says.
"If one does not put up a house in their ancestral home, they are regarded as people with no status and no authority."
Such pressure from culture then forces people, even when they could invest their money in other lucrative ventures, to build a house in their rural homes.
"It happens that if you are in Karen, your family expects the rural home to be of the same status like the one in Karen, so you find a lot of millions lying in idle property," Mr Muema says.
"You only go there once, maybe on Easter or December holidays."
If one cannot afford to put up such an expensive home, Ms Noo says some cultures will demand even a small unit, unless someone decides to detach themselves completely from the ancestral home and go settle in another place.
Muema says a house in the countryside is also viewed as a retirement home. But when should it be built; when one is approaching retirement or as soon as one starts working?
"When you are 20, 30 or in your early 40s you should put your energy where you are based. But culture confuses people, you are told to get married when in your 30s, and you cannot marry without a house," he says.
"And you have to look at it in an economic sense; like if you sink Sh5 million in your rural home when you are 35, it will take you about 10 years to recover."
When land subdivision goes too far
A rapid population increase comes with the pressure to occupy more land. Each day there is a new landowner, or someone breaking their backs to...