Ease of restrictions a big relief for Muslims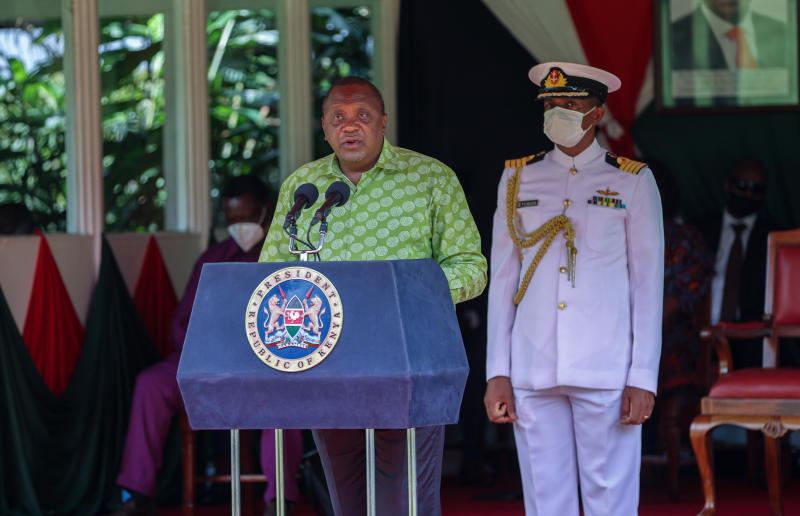 President Uhuru Kenyatta's announcement on Labour Day that some of the restrictions imposed to curb the spread of Covid-19 will be eased was a relief for Muslims.
Most of the faithful in the affected counties are grappling with fasting devoid of the rituals and traditions associated with the blessed month of Ramadhan.
While other Muslims in other parts of the country were savouring the joys of the blessed month, attending mosques, performing taraweh prayers and undertaking other ibadat, their counterparts in the counties of Nairobi, Kiambu, Machakos, Kajiado and Nakuru were observing the Ramadhan fast with the accompanying traditions mainly confined within homes.
The faithful were staring into going through another Ramadhan in lockdown but the surprise announcement by the Head of State to reopen houses of worship albeit with one third capacity was warmly received by the faithful who had observed the previous fast of Ramadhan with mosques under lock and key.
"We are elated that this year the faithful are able to gather for the congregational prayers and also perform the taraweh prayers in the month of Ramadhan," said the Jamia mosque Imam Sheikh Muhammad Swalihu.
"Coming in the last ten days of Ramadhan, it is a big blessing for Muslims."
Imam of Machakos Jamia Mosque Sheikh Ali Anasi said: "We believe the president had good intentions in putting in place the restrictions, by opening the mosques it will also be an opportunity for the faithful to pray for the wellbeing of the country in this time of the pandemic."
Since the coronavirus pandemic hit last year, mosques alongside other houses of worship were shut and Muslims went through an unprecedented fasting period.
This is where, for the first time in living memory, the traditions and rituals associated with the month of Ramadhan were mainly confined to homes.
Even the Eid u Fitr prayers, a period of joy and happiness marking the end of the month-long fasting period had to be observed indoors.
With the easing of restrictions, a Ramadhan spirit can be felt as mosques have come back to life with worshippers thronging houses of worship during these last ten days of Ramadhan.
The numbers are however, much less as faithful are required to observe social distancing.
"Mosque gates will be closed after the 30 percent mosque capacity is reached."
The country's biggest mosque, Jamia, opened its doors to worshippers on Monday and during the afternoon prayers, many had to wait outside for their turn to pray as the mosque was operating under reduced capacity.