Is Holy Dave going Mututho?
Holy Dave, the prolific gospel singer and collabo artiste who has done songs with the likes of Eko Dyddah and the Cheesy (Kelele Takatifu) seems to be a true man of the spirit.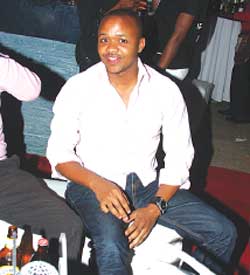 Gospel Musician Holy Dave
A few weeks ago after the Masaku 7s rugby tournament in Machakos, he was spotted at the popular hangout joint, Wizards, with what seemed to be liquor.
A snitch called Ivan also says, "Holy Dave was once in a Mututho (bar) and after hours of fun, he spent the better part of an evening cooling his heels at the Lang'ata Police Station Post."
After the first incident was reported to Pulse, Holy Dave vehemently denied the allegations saying he had only been hanging out with friends and not consuming alcohol.
Campus halls of sleaze
As university students turn into prostitution and campus halls turn into sex dens, the Pulse crew scrutinises how sex and crime has transformed the once reputable university centres into death traps.