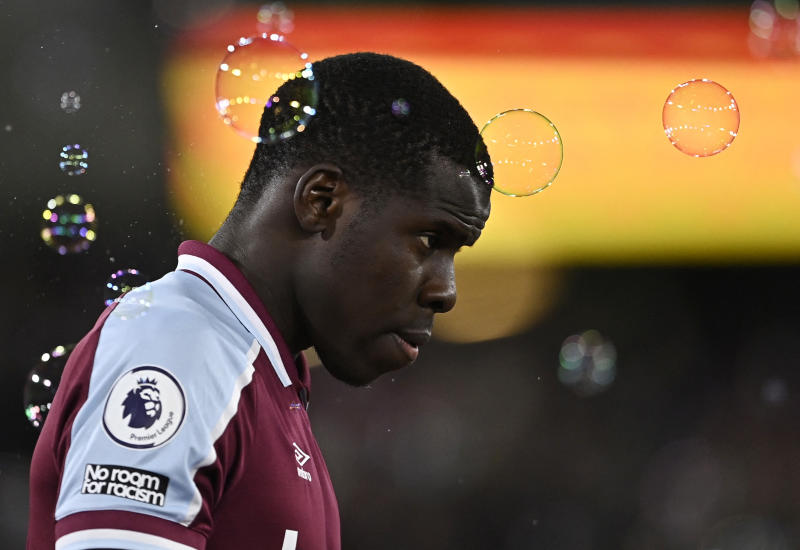 West Ham boss David Moyes has again selected defender Kurt Zouma for their Premier League clash against Leicester City on Sunday despite the player's recent off-field issues.
Zouma received extensive backlash after a video of him kicking his cats emerged on Monday morning. His actions earned him condemnation in equal measure.
"There are different views whether he should be available. We decided he should. I stand by that," said Moyes.
The ex-Man United boss added he felt the club had handled the situation well but insisted Zouma's actions were awful.
I don't think a club could have taken action any quicker than they've done at the moment. West Ham have done a really good job. I'm not condoning him, his actions were terrible. They were diabolical but we've chosen to play him and we stand by that," he added.
The Hammers manager vowed the club was doing everything to help the player and that he would receive courses om animal treatment from the Royal Society for the Prevention of Cruelty to Animals (RSPCA).
"We will get him some help. We are trying to do as much as we can as a club, as a team, to help him. Like people who maybe have drink-driving offences, most of them have to go to classes to learn the reasons and the damage that can be done. I think RSPCA are going to provide us some courses for Kurt to understand about animals and how to treat them," Moyes told press, hoping Zouma is forgiven for his actions.
Since the Monday event, the RSPCA moved with speed to take the 27-year-old Frenchman's cats away from him, with the club fining him £250,000.
Zouma, was, however, included in the starting XI that defeated Watford 1-0 at The Olympic Stadium on Tuesday, February 8.
The France international also lost his sponsorship with Adidas - a controversial decision that sparked global outrage.
The London club also lost its partnership with Vitality, a UK based company that specialises in private medical insurance.