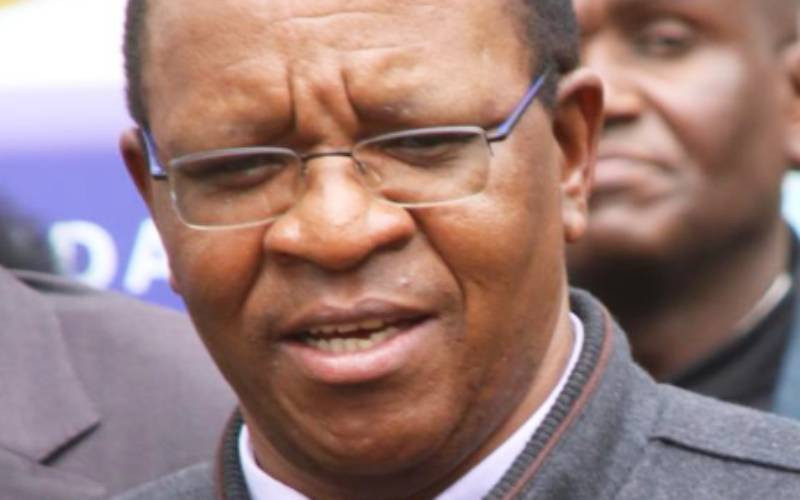 Interior Principal Secretary (PS) Karanja Kibicho has told Deputy President William Ruto that senior State officers participating in election campaigns is not new, and that it happened in 2017, when Ruto was deeply involved in government operations.
Kibicho now says he's wondering why Ruto and his team are complaining of State officers' involvement in the electoral process, yet in 2017 the DP was silent when the then-opposition outfit, NASA, raised similar complaints.
Kibicho, however, says unlike the common perception that Ruto's Kenya Kwanza team has, he (Kibicho) and other State officers are not influencing voters to cast their ballot a certain way, but are only sensitising them to embrace peace in the August 9 General Election.
"The involvement of Cabinet Secretaries and Principal Secretaries in appealing for peace and turning out in large numbers to vote is a cut and paste of the previous election seasons, including 2017 in which the deputy president was the lead officer," Kibicho said during an interview on Kameme FM on Wednesday, August 3.
The PS said the involvement of chiefs in the electoral process is not different from what they do in other programmes such as sensitising Kenyans to embrace Covid-19 vaccination, safety measures against the disease and encouraging 100 per cent primary to secondary transition.
"Chiefs and assistant chiefs chair the location and sub-location security committees which are instrumental in ensuring grassroots peace and stability. Engaging them regularly is a necessary normal," he said.
Kibicho also dismissed allegations that the State was planning to harm a section of leaders opposed to the candidature of Azimio la Umoja-One Kenya presidential candidate Raila Odinga.
"We have provided adequate security to all the presidential candidates and their running mates," Kibicho said.
"If the Kenya Kwenza presidential pair formally applies to have their security detail increased, we will consider their request, but it has to be on merit. For now, they haven't made any application," he said.
The PS also spoke about the recent killings, where seven people were burnt to death by suspected bandits on Sunday.
"We have established that the Turkana attacks were not politically-motivated," he said, adding that a search for the suspects is ongoing.
"As we approach the August 9 elections, I urge leaders to exercise restraint in their utterances to avoid provoking tensions and negative ethnicity," said Kibicho.