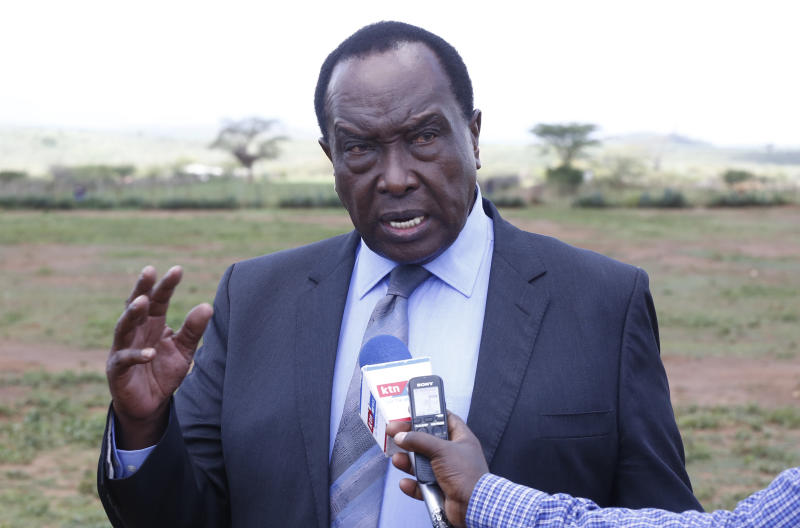 Rongai MP Raymond Moi has urged voters not to gamble with the future of Kenya by electing wrong leaders in August.
Raymond, who is defending his seat on Kanu ticket hoping for a third term, urged voters not to be carried away by political waves without first considering what those seeking the various seats will do for them if elected.
"We are going to the ballot to decide the future of Kenya. Our decision will determine the direction the country will take, socially and economically, over the next five years. There will be many people who will be seeking your votes. Find out if they have good intentions for the country. What are their interests," Raymond, who spoke in his constituency in Nakuru on Wednesday, said.
"Those who will vote in the coming elections are duty-bound to protect the interests of this country as well as interests of those who are not eligible to vote, by making wise decisions," Raymond said.
He added: "Don't put yourself in a position where future generations will blame you because of the decision you will make at the ballot box in August. Those yet to attain the age of 18 and in need of government support they are looking up to you to give them that government."
"I hope voters can realise that most of these politicians are after their own interests. It is not easy to determine those who have your best interests at heart, yet it is a decision you will eventually have to make. How the leaders behave after getting the job and money is what should be of concern to you," Raymond said.
He noted that over 80 per cent of MPs are usually voted out every election and this has made many insecure and self-centered thereby failing to deliver services to the electorates.
"Fears of being voted out have made politicians take advantage of their positions and forget to serve the people. Elect people who will work for you without considering whether they will be re-elected or not," said Raymond.