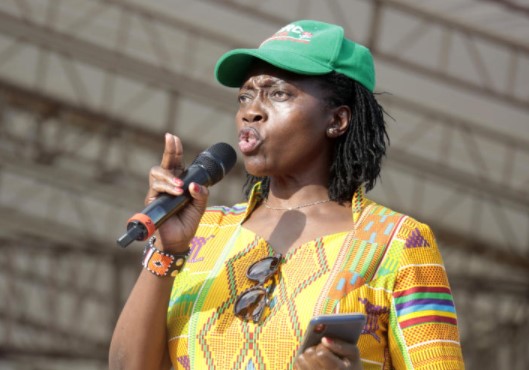 Narc-Kenya Party Leader Martha Karua has denied reports suggesting she referred to Kalonzo Musyoka and Gideon Moi as traitors.
On Monday, March 21, Karua appeared on NTV, where she expressed her disappointment at the manner in which the Wiper Party and KANU Party leaders reneged on plans to bolster One Kenya Alliance (OKA) as a coalition that would challenge Kenya Kwanza and Azimio la Umoja outfits.
A mainstream news publication would, earlier Tuesday, write in their online headline that Karua had called both Kalonzo Musyoka and Gideon Moi as "traitors".
Taking to her official Twitter page, the Narc-Kenya party chief said: "Shame on you (news publication) for deliberate distortion [of facts]. These are your words, not mine."
The Standard reached Karua for comment in regard to her relationship with the two OKA principals, but by the time of publishing this story, she hadn't responded.
In the NTV interview, Karua accused both Gideon Moi and Kalonzo Musyoka of rerouting OKA's agenda, purpose and commitment in regard to the 2022 presidential election.
"We were together during deliberations, but our friends (Kalonzo Musyoka and Gideon Moi) signed the agreement [to work with Azimio la Umoja] alone. The purpose of OKA [in the upcoming general election] was abandoned that day," she said.
Whereas Kalonzo and Gideon attended Azimio's NDC at the KICC on March 12, Martha Karua gave the function a wide berth, saying she was "relaxing at home".
She said in the Monday interview that, as OKA principals, they hadn't agreed on entering cooperation talks with any other coalition.
"However, it doesn't mean that my discussions with Kalonzo and Gideon end simply because they made a decision to team up with Azimio la Umoja," she said.
Karua says there's no way she can sign a cooperation agreement with any other coalition without "understanding the finer details of the deal".
"No one has blocked us from negotiating with other political formations," she said, adding: "There is no legal deadline for joining one [political outfit], or the other."
The Narc-Kenya Party boss said she's open to working as any of the key presidential candidates' deputy, only that she's not been approached by any of the aspirants.
"I have not been asked by anyone to be their running-mate. If called upon, I will respond then," she said.