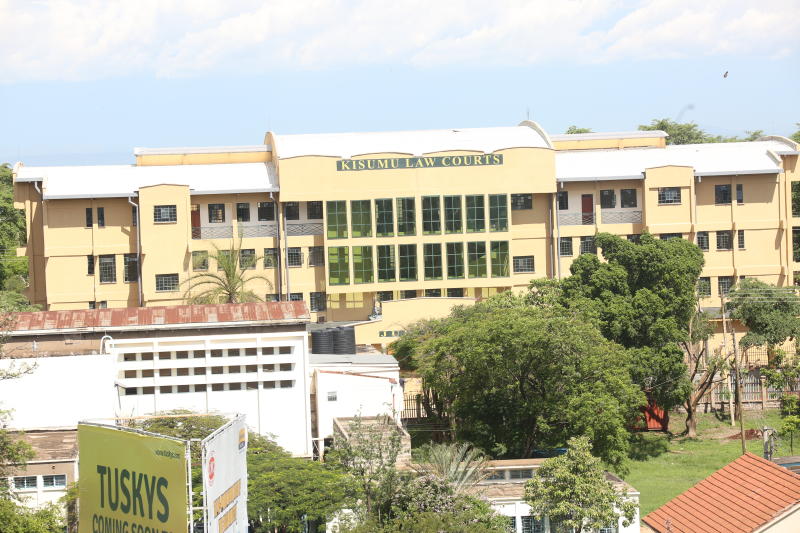 Three Kisumu residents want the electoral commission not to clear retired State officers to vie in the August 9 poll.
They are Cornel Otieno Onyango, Alaro Peter and Ali Otula Sule, who are voters in Kisumu Central, Rarieda and Kisumu East respectively.
In their petition, the three say the Constitution states that a retired State officer who is receiving a pension from public funds shall not hold more than two concurrent remunerative positions as chairperson, director of a company owned or controlled by the State or a State organ.
The article further states that a retired State officer shall not receive remuneration from public funds other than a pension or one remunerative position in a State-owned company or organ.
"It is in the interest of justice that this court averts the impending contravention of the Constitution," reads the petition in part.
The petitioners also want the High Court in Kisumu to give its interpretation on whether a State officer having served full-term and vacated office should be deemed to have retired compulsorily and is not eligible to be elected or appointed to head any state organ.
The three also need clarification on whether a State officer is an employee of a state organ and whether the office of the President and the Deputy President is one substantive office.
The petition will be mentioned on April 5 at the High Court in Kisumu.
It could complicate the political ambitions of Deputy President William Ruto as well as governors who have served their full terms and thus deemed to have 'retired'.
It also targets a host of other retirees who held various State offices.
Under Article 260, State office means that of the President, Deputy President, Cabinet Secretary and Member of Parliament. A State officer means a person holding a State office while a State organ means a commission, office, agency, or other body established under the Constitution.
"We pray for an order to prevent the IEBC and IEBC chairperson from clearing a retired State officer to vie," reads the petition.?