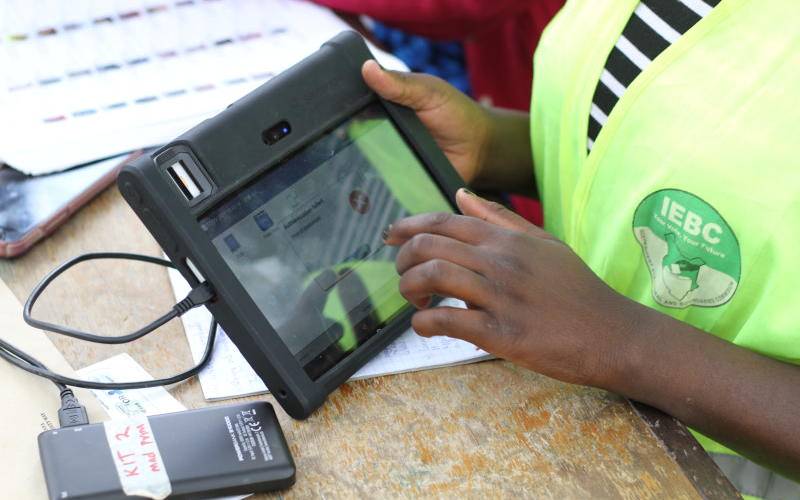 The failure of Smartmatic Dutch company boss to turn up for a crucial meeting with the Independent Electoral and Boundaries Commission to seal a multi-billion-shilling tender deal has hit hard preparations for August 9 elections.
Last week, Smartmatic Managing Director Frans Gunnick was expected in the country to complete contractual agreements but did not show up, throwing IEBC election preparedness into jeopardy.
The Dutch company was awarded the tender to supply Kenya Integrated Election Management System (KIEMS) kits.
KIEMS is a critical component of the election and delays in its preparedness has in the past been identified as one of the reasons the presidential election was nullified in 2017.
Smartmatic was contracted to supply, deliver, install, test, commission, support and offer maintenance of the KIEMS, hardware equipment and accessories for election.
The electoral body offered the Sh4 billion tender in November last year, and on December 21st, Gunnick wrote to IEBC on the milestone payment plan of the third party licences as agreed.
It now emerges that IEBC is trying to negotiate some items after the contract was signed. The KIEMS kits tender has elicited varied reactions with tender wars escalating to court.
Disgruntled vendors are accusing IEBC of ignoring local manufacturers and opting for expensive foreign companies.
According to documents seen by Saturday Standard, Smartmatic aims to perform some tasks long after the elections are done in October 2022.
In the Milestone Payment Plan, the Smartmatic intends to have Biometric Registration Software, installed and acceptance test completed by October 2022.
Other crucial deliverables listed in October include acceptance certificate, front end BVR software installation and acceptance test completed on Morpho Tablet as well as data migration acceptance certificate.
Other issues that has marred the tender include third party licences.
Smartmatic, according to the contract charges Sh4.5 billion, which is higher compared to other tenderers.
The licences which would expire within a year include a 1 year MRZ scanning licence, I year Ansible tower licence, 1 year MDM on-premise licence, 1 year Oracle Standard Edition and licence.
Other licences set to expire under a year include 10 months Power BI licence, 19 Microsoft Windows Server 19 perpetual licence.
Other software that would need installation, acceptance and rigorous tests include Voter Identification software, Results Transmission software, Front End software( EVV/I and RTS) on VIU tablets and Front End software (EVV/I and RTS) on Safran Morpho Morpho Tablet.
Currently, the High Court is expected to rule on a petition Mr Stephen Mirambo challenging the award of the tender to the Dutch firm, arguing that the move was unconstitutional.
In a petition filed in November, Mirambo noted that the declaration that the tendering process for the entire Tender proceeding No. IEBC /OIT/001/21/2020/2021 and No. IEBC /OIT/001/21/2021/2022 dated 14th April 2021 and 22nd September 2021, respectively offended the Articles 10, 81, 86 and 227 of the Constitution and the public procurement and elections laws.
IEBC defended the tender arguing that the process was procedural and every tenderer was given an opportunity to participate.
Mirambo called for nullification of the entire tender and a fresh process started.