MP Bernard Koros undergoes surgery after being punched in parliament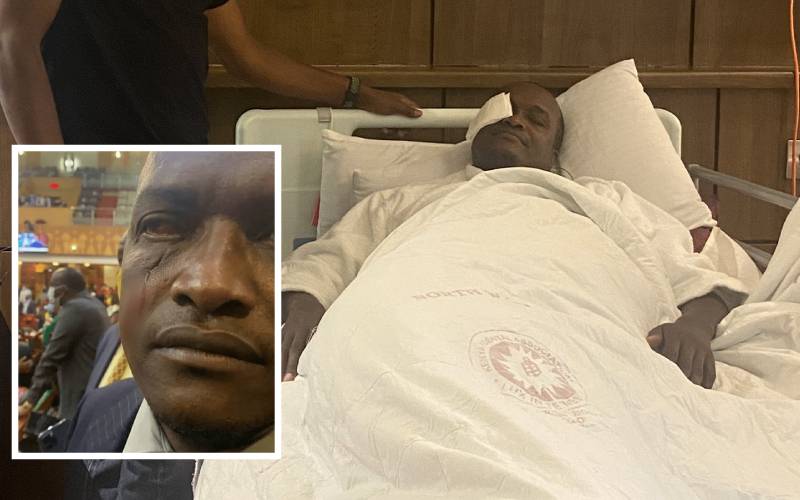 Sigowet-Soin MP Bernard Koros has undergone minor surgery at Nairobi Hospital following an eye injury he sustained during Wednesday's scuffle in parliament.
According to his friend and colleague, Belgut MP Nelson Koech, a delay in taking him to the hospital would have led to serious damage to his cornea and lower eyelid.
"The injury was deep. He is bespectacled so the punch broke his glasses and some of the shards entered his eyes while others cut his lower eyelid," said Koech who visited the Koros this morning.
A picture shared by Koech on social media showed Koros in a hospital bed with a bandage on his right eye.
"He is out of danger," assured Koech. "I am ashamed that something like that can happen in an honourable house."
Following the fistfight during the debate on the controversial Political Parties (Amendment) Bill, 2021, Luanda MP Chris Omulele, who was chairing the session, suspended Minority Leader John Mbadi from the House for five days over his alleged involvement.
Addressing the press after being ejected from the House, Mbadi claimed that Koros bit his finger after he warned him against voting for an absent MP.
"I could not bite him back and decided to respond in another way. I was defending myself and the person defending himself has been kicked out," said Mbadi.
The Bill is set to be brought before Parliament on January 5, 2021.