Political Parties Amendment Bill controversy: Ichung'wa, Kiarie, Baya and Koech 'gagged'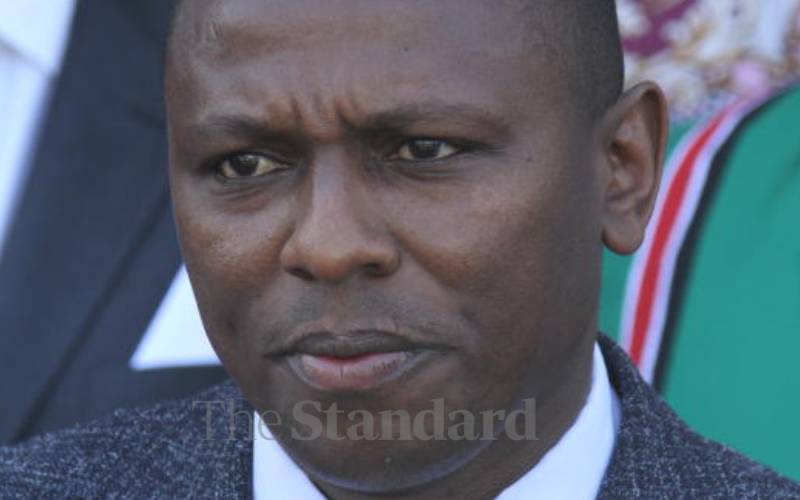 The National Assembly Deputy Speaker Moses Cheboi this morning rejected proposed amendments to the Political Parties (Amendment) Bill No.56 of 2021 that sought to remove the Office of the Registrar of Political Parties and establish the Political Parties Registration Board and the Office of Chief Executive Officer of the Board.
The proposals had been submitted by Kikuyu MP Kimani Ichung'wa, Kilifi North MP Owen Baya and Dagoretti South MP John Kiarie.
In the proposed amendments, the Political Parties Registration Board was to be a body corporate with perpetual succession and a common seal. The Board was also to be capable of suing and being sued; taking, purchasing or otherwise acquiring, holding, charging or disposing of moveable and immovable property; entering into contract; borrowing and lending money; doing or performing all other things or acts necessary for the proper performance of its functions.
The Board was to consist of nine members nominated by the political parties represented in both Houses of Parliament based on the total number of representatives from the political parties elected in both Houses in the preceding general election.
Cheboi said the proposals fell short of the requirements of Standing Order 133(5). According to that sub section, "no amendment shall be permitted to be moved if the amendment deals with a different subject or proposes to unduly expand the subject of the Bill, or is not appropriate or is not in logical sequence to the subject matter of the Bill."
Cheboi noted that the new amendments by the three lawmakers ought to undergo public participation as required by the Constitution, given what he referred to as "the far-reaching changes envisioned therein and having gone outside the scope of the Bill as printed."
Cheboi directed the Committee of the whole house not to consider the proposed amendments.
The Deputy Speaker also disallowed an amendment by Belgut MP Nelson Koech to change the title of the Bill from The Political Parties (Amendment) Bill No.56 of 2021 to Political Parties Coalition Bill. In his ruling, Cheboi said there is no law called Political Parties Coalition Act.