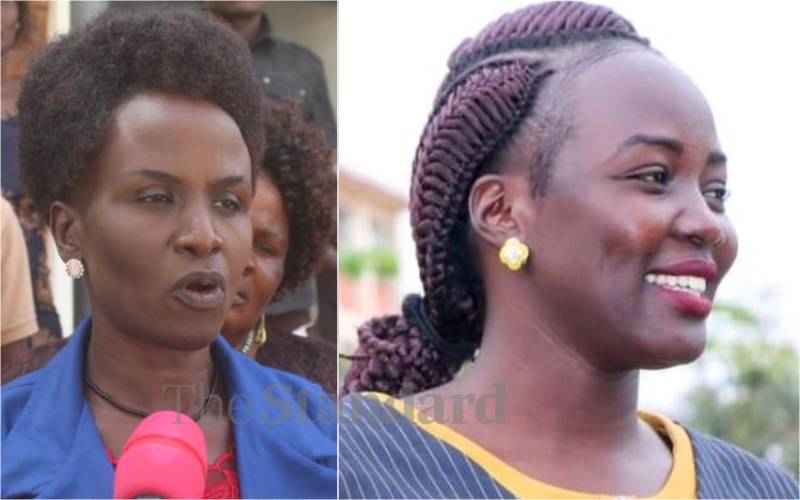 Women in Turkana County have been locked out of political leadership for many years due to culture.
According to the Turkana culture, leadership is for men, and this has disadvantaged many aspiring women leaders, as they are seen as incapable of taking over from men.
Jane Apetet, who is contesting the Senate race, told The Standard that they have been oppressed by the culture.
"Our culture is not giving women strength and voice. Normally we are separated from men during community meetings," she said.
Apetet, however, said she is ready to face off with men in the forthcoming General Election as one way of demonstrating the strength that Turkana women have in leadership.
She is promising to champion girls' education that she believes will change the face of Turkana and to fight poverty in northern Kenya.
"Given the opportunity, I will ensure parents take their children to school and work closely with education partners to achieve this," she said.
Apetet said lack of funds to facilitate her campaigns is a major obstacle, as it constricts her ability to meet with residents of the vast county.
Educating girls
"Turkana is a vast county and therefore moving within in is very expensive, so I am reaching out to my friends for their support," she said.
Leah Audan, a lecturer at Kibabii University, has also announced her plans to contest the woman representative seat under ODM ticket.
Audan said women have suffered a lot because of cultural notions about them in leadership.
"This culture has nothing to do with women looking for political positions. We are seeking to be elected like in other counties, and women are leading and delivering efficiently. Why should we be subjected to culture?" she posed.
She said educating girls in the community is the only way to change the narrative of ranking a woman as weaker than a man.
"We respect our culture, but are telling men that we have woken up as Turkana women to battle it out with men in the political arena and go for top positions because we are not limited by anybody," Audan said.
Rev Samson Akoru, Chairman of the National Council of Churches of Kenya, Turkana branch, said they are supporting women through training to empower them to vie for political positions.
"We are not giving them money to do their campaigns. We are preparing them for the 2022 political race, we will be very proud of those who will emerge winners," said Akoru.
Zainab Lokaale, a nominated MCA in Turkana County Assembly, has lauded Kenya Women Parliamentary Association (KEWOPA) for the training it has offered to women in Turkana who are aspiring for various seats.
Turkana Council of Elders Chairman Charles Lorogoi, popularly known as 'Ekori Kapana', however, maintained Turkana women should embrace the culture.
"Going for these positions is not bad, but women should remember their roles at home. Whether they become MPs or senators they should always look back home," Lorogoi said.
Turkana County has six constituencies – Loima, Turkana Central, Turkana East, Turkana North, Turkana South and Turkana West.