Violence makes women shy away from politics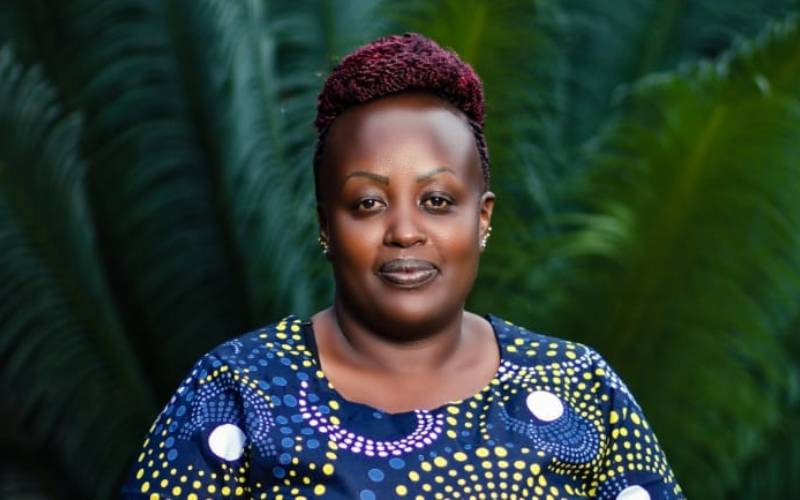 Nominated Member of Vihiga County Assembly (MCA) Jackline Mwenesi (pictured) has weathered many storms.
Mwenesi has survived attacks in her line of duty. "But the attacks have hardened me," she told The Standard on phone.
The most recent was on November 10 when Deputy President William Ruto's motorcade was stoned at Kondele in Kisumu County.
"I suddenly found myself in the thick of it, stones were being hurled from all corners and there was nowhere to hide," said Mwenesi.
Later, area police said the violence started when youths disagreed over the distribution of campaign money.
Days earlier, Mwenesi and her colleagues ran into a hostile crowd at Korinda in Busia during Ruto's tour of the county.
She was a victim of police brutality in 2019 when police lobbed teargas to disperse the crowd that had attended an 'illegal' rally in Mumias town.
But that has not discouraged her from pursuing her dream of running for higher political office next year.
Mwenesi said she is focused on clinching Vihiga woman representative seat on a United Democratic Alliance (UDA) party ticket.
"I believe women have been treated unfairly in politics, we are attacked and insulted by supporters of our rivals yet no action is taken to end the attacks," she said.
"I have fallen victim to violence, political threats and intimidation and many other bad things. However, I will not give up."
Mwenesi has also been trolled on social media platforms and insulted by other politicians.
"The attacks come in many forms including physical attacks, psychological torture, sexual and largely economic," said Mwenesi.
According to nominated Senator Naomi Shiyonga, women ought to up their game and compete for different elective seats next year despite the hostilities they face.
She also wants relevant authorities to guarantee women a level playground in politics.
Shiyonga, who is eyeing the Kakamega woman representative seat, believes that women stand a better chance to win parliamentary, senate, governor and ward representative seats if they mean to do it.
"Culture and lack of respect for women have been major issues in Western, but slowly we are overcoming that. We have female politicians who have declared interest in top county jobs, including Busia women MP Florence Mutua, who is keen on succeeding Governor Sospeter Ojaamong," she said.
Ms Shiyonga also cited ignorance among women and fear of violence as factors that have eclipsed female politicians in the past.
"We would like political parties to open up and create a friendly environment for women to take leadership positions. I believe 2022 will be the beginning of the female politicians' breakthrough. We shall not let men take away everything," said the senator.
According to her, some women, already in leadership positions, have also suppressed the voice of budding female politicians.
"Some of the women in leadership are corrupt, and they do everything possible to fight potential women leaders from being heard. It is unacceptable," argued Shiyonga.
"We want to change the narrative and make men see development in a different context. We want them to understand that women can make better leaders."