DP Ruto: BBI was the most fraudulent undertaking by a regime in Kenya's history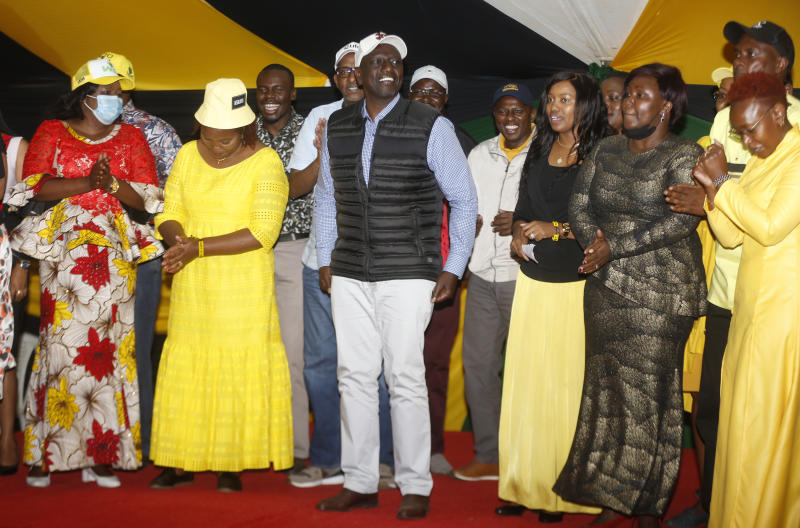 Deputy President William Ruto has sustained his onslaught on the Building Bridges Initiative (BBI) proponents, accusing them of seeking self-gratification in the midst of a bleeding economy.
Yesterday he termed BBI a fraudulent exercise that did not deserve a mention in Kenya.
"BBI was the most fraudulent and deceitful assignment undertaken by any administration in the history of the country. If our BBI friends were genuine, they should take the proposals to Parliament to increase funds to counties," said Ruto.
He went on: "Who was asked if they want an imperial president? There is no Kenyan (who did so) yet the BBI orphans are now trying to lie to Kenyans that we are to blame for the courts' decision to stop it. How dare you tell us that you want an imperial president who will sabotage the Legislature and also the Judiciary through the Ombudsman? You (BBI supporters) are telling us sweeteners and not the real push behind the BBI."
Ruto faulted the proposal to give the president sweeping powers to even appoint Cabinet secretaries without parliamentary approval.
"This is not what Kenyans want. We don't need an unconstitutional process to create 70 new constituencies. Article 89 of the Constitution mandates the Independent Electoral and Boundaries Commission (IEBC) to review and delimit electoral boundaries. If BBI proponents were genuine, they would have ensured BBI (team) was properly constituted and properly resourced to undertake the work," he said.
The DP took a swipe at Uhuru and Raila, saying four years later they were spreading propaganda on how the stoppage of BBI in courts had denied Kenyans a lot, yet they had all the time to initiate the changes through a parliamentary initiative.
"BBI was an evil exercise. Don't blame anyone, it is God's doing that the courts stopped reggae. They arrogantly said nobody could stop reggae. It will stop and disappear. God loves this nation and doesn't believe in deceit," he said.
The sentiments come days after Attorney-General Kihara Kariuki moved to the Supreme Court to appeal Court of Appeal's judgement on BBI. The DP, who took his campaigns to Nakuru County, said should he be elected president next year, he would focus on reviving the economy and creating jobs for the youth.
Addressing a rally at Kanu House, Ruto urged the youth to register as voters when the exercise starts on Monday.
Addressing a rally in Ngata, Ruto lashed out at Jubilee Party leadership, accusing it of destroying the party in an attempt to block his candidature in 2022.
"Those who wanted to trap me by destroying Jubilee and denying us a national party through which to unite Kenyans have lost it. Now we have our own party through which we shall form the next government," said Ruto.
Download the BBI Judgement by all seven Judges - Civil Appeal No. E291 of 2021