It's time to face voters not 'tea' meetings, says Mwangi wa Iria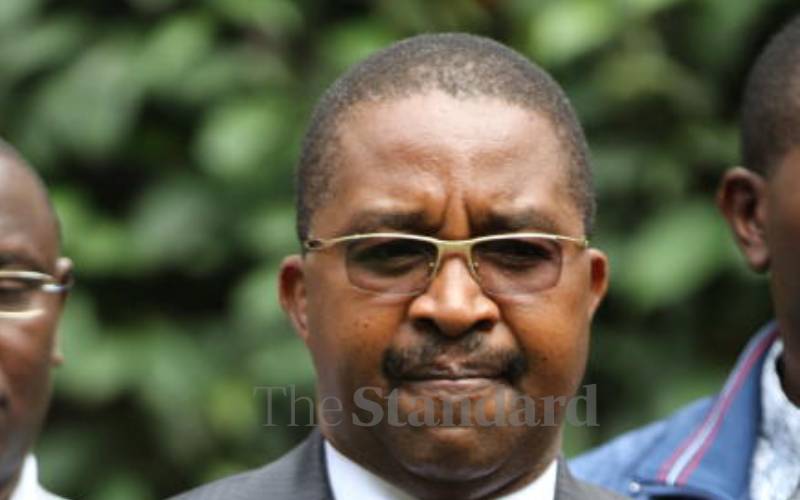 Politicians claiming disunity in Mt Kenya are doing so because of selfish interests and seeking self-preservation, Murang'a Governor Mwangi wa Iria (pictured) has said.
He hit out at political leaders engaging in hotel and boardroom meetings claiming to seek unity among Mt Kenya residents.
"Most of those politicians attending tea meetings in expensive hotels and purporting to talk on behalf of Mt Kenya residents are doing so after realising that chances of making a comeback in next year's elections are in jeopardy. Most of them have nothing to show their voters," he said.
The governor said with the elections just about ten months away, Wanjiku was the new boss in town who must demand performance results.
Iria said the leadership is in a panic mode, especially after knowing that about 90 per cent of them will be voted out and were thus hiding under the unity talks.
He spoke during the second phase of branding Usawa Kwa Wote presidential campaign vehicles at General Ihura Stadium.
He said Kenya's political future is pegged on the aspirants with the backing of the people and not the current politicians working for themselves.
"Transformation of the country is in the hands of the aspirants eyeing the various seats, thus we need to unchain ourselves and ignore those out to mislead our people," said Iria.
He said retired President Mwai Kibaki and the late Kenneth Matiba had been in elections since 1992, and people rallied behind them due to their track record.
"The mountain is united, only a section of leaders are working towards auctioning our votes, a mission that will be resisted by all. That is why as a son of the soil I am ready to offer my presidential candidature as others have expressed outright fear," said Iria.
In a candid interview, the second-term governor said it was unbelievable that some Mt Kenya leaders are afraid of declaring their State House ambitions, and are instead holding unending 'tea' meetings, preparing the ground for other persons as they scout to be nominated to be running mates.