2022 election: They've let State agents loose on me, cries out National Assembly Speaker Justin Muturi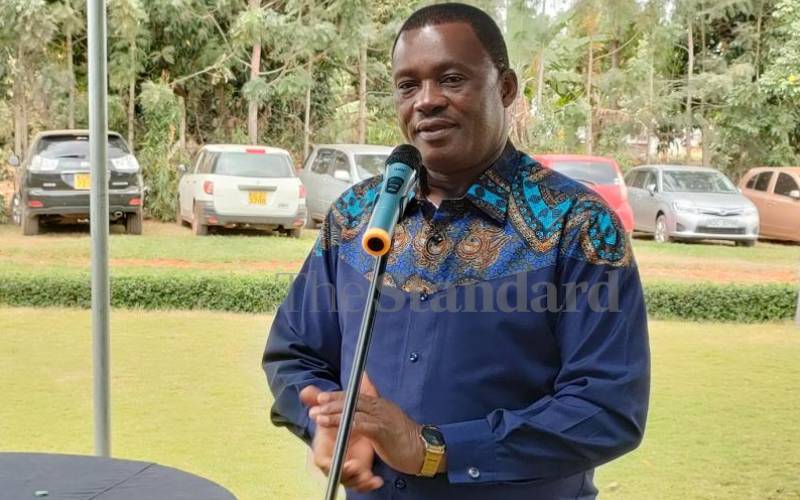 National Assembly Speaker Justin Muturi has hit out at State agencies he claims are threatening and intimidating leaders with opinions contrary to Jubilee Party's.
Muturi claimed Kenya Revenue Authority (KRA) officials have indicated they will scrutinise his tax records after he declared his presidential bid.
"We will not be intimidated, I told them am open for scrutiny and I have nothing to fear. You can intimidate some people but not all. Threatening people with opening files and investigations should stop and I will stand with the leaders who are being intimidated for supporting me," he said.
Speaking after some Mt Kenya leaders endorsed his presidential bid at his Kanyuambora home, Embu County, he said that efforts to harass, intimidate and alienate his supporters would fail since voters have powers to choose leaders.
"It is infringing on the democracy of Kenyans when a section of leaders using government machinery like EACC and ODPP among others intimidate those with contrary political opinions," Muturi said.
He said Kenyans should be allowed to decide at the ballot without being coerced. Muturi pledged to ensure integrity and order in the country. The Speaker promised to unveil the political 'bus' which he will use in the race to State House. He said Mt Kenya East will not waver in the agenda to unite the region.
"We will not be used as a carpet to facilitate movement of other people without benefits as a region," Muturi said.
"I, JB Mutruri hereby declare my candidature for the position of the President of the Republic of Kenya. I will also declare the party I will be running on, soon. Join me on this journey to restore integrity in Kenya," he said.
Mbeere North MP Muriuki Njagangua said the Speaker had been tried and tested through the positions he had held and excelled.
Mr Njagangua said Mt Kenya East was looking up to Muturi to lead the region and urged him to popularise his presidential bid across the country.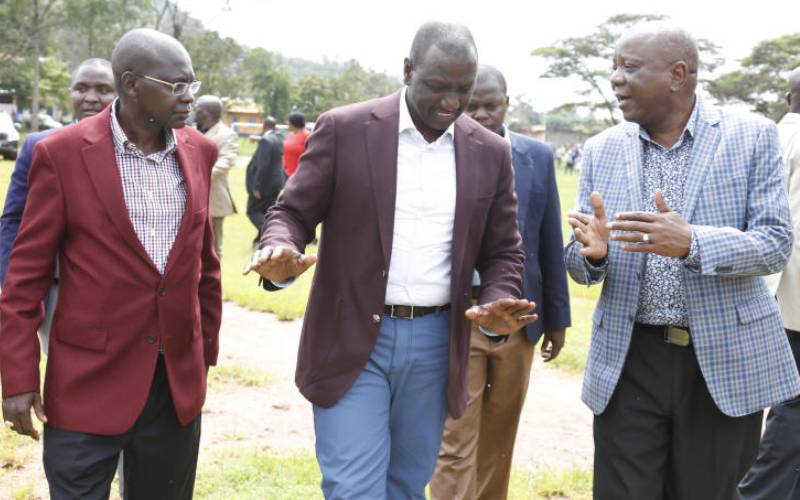 Leaders from Meru and Tharaka Nithi counties challenged politicians from Embu to put aside their differences and support the Speaker for the benefit of the region.
Meru Speaker Joseph Kaberia said that Mt Kenya East should support one of their own. "Muturi is a man of high integrity, and he has demonstrated it, and this is the time to stand with one of our own," Mr Kaberia said.
Embu Assembly Speaker Josiah Thiriku faulted leaders who have been intimidating their counterparts because of their political affiliation.
"Those seated in Nairobi purporting to plan the 2022 succession politics by sending government agencies to intimidate others will not choose the president since voters have the final say," he said.
The meeting was attended by MCAs and Speakers from Meru, Tharaka Nithi and Embu counties. Also present were Njeru Ndwiga (Senator Embu) and Lenny Kivuti, the former Embu Senator.