Gideon warns leaders against incitement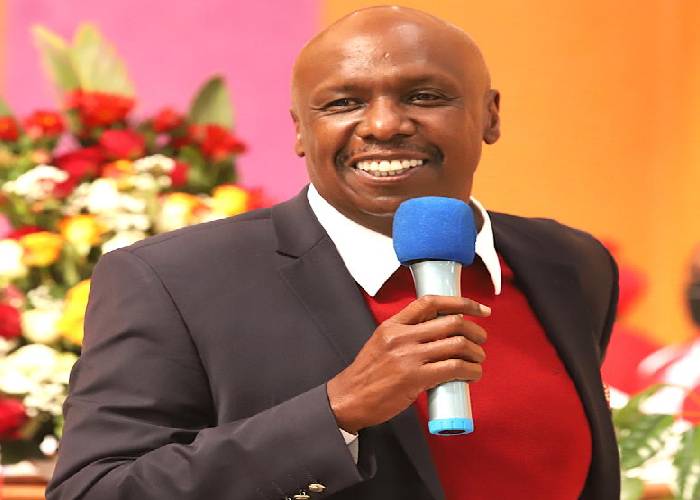 Kanu boss Gideon Moi has warned politicians against making utterances that may incite people into violence, stating that such leaders will be held responsible.
The Baringo Senator said that those imagining that they will use their community as a shield should be ready to face the consequences of their action. Senator Gideon pleaded with residents of Rift Valley to be careful with leaders whose agenda is to incite one group against another.
He said the country has to do everything to prevent election-instigated violence like in the 2007 General Elections. Rift Valley was worst hit by the chaos that saw hundreds killed and scores of families evicted from their homes.
"Especially my colleagues from Rift Valley, be very careful because this time around people will be held accountable for their action, no one will not go scot free thinking that your community will be your shield," added Senator.
He spoke at AIPCA Bahati Church where he was the chief guest in a funds drive. The remarks come in the backdrop of heightened political campaigns in the race to succeed President Uhuru Kenyatta next year.
The Kanu boss also vouched for the Building Bridges Initiative (BBI)—whose fate currently lies with the Court of Appeal—saying that the proposals would solve most of the challenges facing the country. He said that the proposed constitutional changes would ensure inclusivity, more resources to the counties and opportunities for the youth to do business.
Further it has proposed an increase in allocation to counties from the current 15 per cent to 35 per cent. Also at the function was National Assembly Speaker Justin Muturi, who condemned the resurgence of police killings as he continued his call for order, accountability and integrity in public service.
"We have a God-fearing president who respects the Constitution, but those of us who serve under him must also respect the Constitution. You cannot take away someone's life without due process," said Speaker Muturi.
His comments come against a backdrop of a public uproar over the rise in police killings, especially the recent deaths of two young men in Embu. "The problem we have had in this country is discipline. We must be God fearing, and respect fellow Kenyans," said Muturi.
The Speaker, who has declared his ambition to succeed President Kenyatta also decried rampant wastage in government. He said that for public funds to be spent prudently, a fresh dose of discipline will need to be injected in the public service. "As people serving in government, let's avoid wastefulness, particularly within procurement processes. I am working on some things to try to address. But it will only happen if we are transparent, accountable and responsible in what we do," Speaker Muturi said.
Muturi further said those gunning for elective positions should be allowed to campaign without intimidation.
He also called upon the church to play a role in ensuring the country get the right leaders. "The framers of our Constitution saw it fit to state that Kenya shall be a multi-party state. There is no harm in anybody dreaming and or desiring to be in any political office," said Muturi.
Muturi has in the recent past faced strong opposition from some leaders from Mt Kenya region following his crowning as the region's cultural spokesperson. Muturi said he was already in talks with other political players as part of his game plan for winning the top seat come next year.
He said that it was ironic that politicians troop to churches to seek blessings when going for an elective seat but do not want to be critiqued by religious leaders.
"Most of the time, leaders when they are looking for seats they like going to church. It is okay and should be encouraged but if we believe honestly that it is right to be prayed for then it is also right to allow the church to correct us," said Muturi.
"What I bring to the table is a clarion call for unity among all of us. Let us also agree that when given responsibility, let's execute our mandate," he added.
Laikipia Governor Ndiritu Muriithi said that those who are helping the poor should not drive a class narrative against the rich.
"As we look for next year, if you want to help the poor, you cannot surely do it by bringing down the rich; when you want to create jobs, you cannot do it by inciting people against each other," said the Governor.
Others in the church service included Nyandarua Governor Francis Kimemia, Murang'a Woman Rep Sabina Chege, Gladwell Cheruiyot (Bomet), Kanini Kega (Kieni), George Aladwa (Makadara) and Cyrus Jirongo.