Tuju: Jubilee losing Kiambaa by-election was no big deal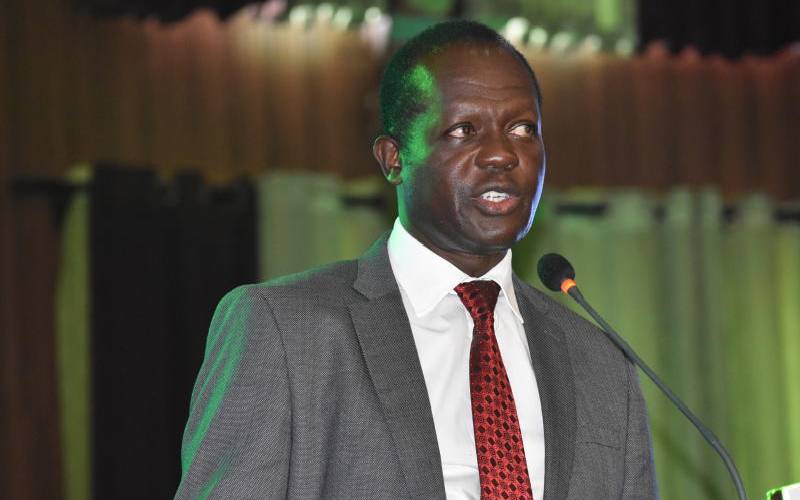 Jubilee secretary general Raphael Tuju has downplayed the party's loss in the recent Kiambaa by-election.
Speaking on KTN News, Tuju said the loss "was no big deal".
The United Democratic Alliance (UDA) candidate, John Njuguna, won the mini poll. He beat Jubilee Party's Kariri Njama to emerge victorious with 21,773 votes.
Njuguna won against his closest rival Njama of Jubilee who bagged 21,263 votes.
Questioned on why President Uhuru Kenyatta did not attend the campaigns in the run-up to the July 15 mini poll, the party boss said it was not important.
"If it were important, he [the president] would have been on the ground," Tuju said.
The party secretary general was put to task over the party officials' efficiency having watched Jubilee lose the Kiambaa and Juja by-elections and win Muguga by a small margin of 27 votes.
On whether he should step aside, Tuju said those who were calling for his removal left before him.
Jubilee Party has vowed to move to court to challenge the outcome of the just-concluded Kiambaa by-election.
The party's National Management Committee said the result was manipulated in favour of UDA.
Tuju denied that it was the party pushing for the recount and that such demands are only made by the candidate.
Njama had conceded defeat earlier before considering the petition.
The latest development comes amid claims that millions of shillings allocated for the campaigns was at the heart of the infighting among top party leaders.
Some reports indicate that Jubilee forked out millions of shillings to finance the campaigns that were spearheaded by the parliamentary leadership.
This triggered a blame game with a section of Kieleweke MPs demanding the resignation of secretary-general Raphael Tuju and Vice Chairperson David Murathe.
The secretariat on the other hand demanded that those who were in charge of the campaigns account for every shilling that was allocated for the campaigns.
"It is the right of any candidate who has contested an election to demand a recount - they hold that right even above the party," the party secretary-general said in the Wednesday night interview.
Tuju insisted that although UDA won in Kiambaa, getting more than 50 per cent is an indication that the voters still believe in the party.