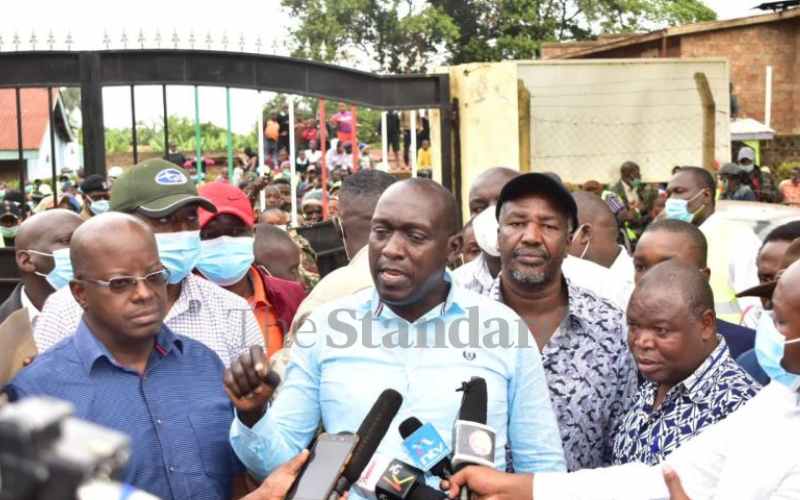 Cry, the beloved country, for the unborn child that is the inheritor of our fear. Let him not love the earth too deeply. Let him not laugh too gladly when the water runs through his fingers, nor stand too silent when the setting sun makes red the veld with fire.
Alan Paton in the novel 'Cry, the Beloved Country'
*** ***
Last week, a friend who runs a taxi service in the area invited me to make a personal observer mission in Kiambaa Constituency, Kiambu County, where campaigns are going on ahead of Thursday's by-election.
I have an attachment to Kiambaa. On my first employment in 1990, my cousin who was a schoolteacher in the area persuaded me to rent a house a walking distance from Muchatha shopping centre. It was an odd choice because the favourite location for newly employed youth working in Nairobi was Umoja 2 estate. We called it the 'Far East' because the space beyond it–Kayole and Komarock to Ruai–was largely grazing ground for pastoralists.
In our youthful days, you knew you had 'arrived' if you afforded to live in Umoo (the slang for Umoja) and owned a second-hand VW Beetle or Toyota Corona.
One such 'success' story was my friend who owned a Beetle, Dr Muiru Ngugi, today a journalism lecturer at the University of Nairobi. But he really liked my village 'hide-out' in Kiambaa when he came to visit. Another frequent visitor to the flat where I lived was the Jubilee candidate in Thursday's by-election, Kariri Njama, whose step-brother lived next door.
Our first stop last week was Muchatha shopping centre where politicians in an open truck and convoy of four-wheel-drive guzzlers were addressing a crowd that was more interested in scavenging for packets of maize flour and Sh200 notes being dished out.
It was outrageous that one of the MPs addressing the gathering has an active case of inciting violence in a Nakuru court, while another who stood next to him is linked to political killings in Molo when he was a civil servant there!
The sight of the two MPs evoked memories of an incident on January 1, 2008, where mothers and babies were burned to ashes in Kiambaa Church, Eldoret. But instead of shedding tears like the character in Alan Paton's novel, I got annoyed at our criminal justice system that is slow in punishing culprits in politically instigated violence.
Indeed, this week, electoral commission chairman Wafula Chebukati told a journalists' forum at the Coast that weak laws and enforcement are reasons why merchants of electoral violence are still running around scot-free. He should have added that knowing nothing much will happen to them beyond tough talk by law enforcement officers, they could be preparing to unleash the next wave of violence, God forbid. The voter is also to blame for having a short memory.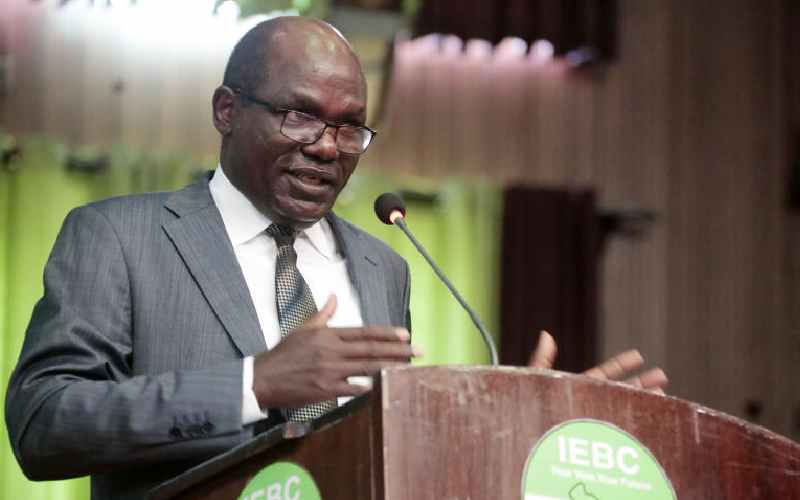 Just like today, Kiambaa was a hotbed of politics when I lived there in 1990. Kenya was under one-party Kanu rule and campaigns to have a multi-party system had reached boiling point.
Matters came to a head in May of that year when two popular politicians, Kenneth Matiba and Charles Rubia, called a press conference to demand a referendum for citizens to decide whether they wanted the Constitution amended to allow more political parties.
They also asked for a permit to hold a public rally at Nairobi's Kamukunji Grounds to discuss the matter on July 7, a day that came to be known as Saba Saba.
National attention
Suddenly, Kiambaa drew national attention. It happens that although Matiba hailed from Kiharu in Murang'a, he bought a farm and built a family home in Kiambaa.
Any time he showed up on the Limuru-Banana Hill road en-route to his home, crowds formed and demanded to be addressed by this daring man who had taken the ruthless Kanu administration head-on. Kiambaa became a police zone as officers monitored who visited Matiba and ensured he didn't interact with and 'poison' the crowds. Among visitors of police interest calling at Matiba's home was a brash young man with a Fidel Castro beard who had just come out of political detention. His name was Raila Odinga.
During these tense days, thugs raided Matiba's homestead one night and, disappointed not to find him, attacked and seriously injured his wife, Edith, and their last-born daughter, Julie. They were dangerous times in Kiambaa and in the country at large.
The deadly climax came on Saba Saba day. Hours earlier, Matiba, Raila and Rubia had been grabbed by police and detained without trial. In protest, angry mobs stormed Kamukunji Grounds and faced off with police who shot at them with live bullets. The mayhem spilled to Kiambaa, which became a 'war zone' between police and stone-throwing youths. In quick succession, chaos also erupted in Kisumu, Nakuru, and Mombasa.
Of the 19 civilians shot dead by police in three days of countrywide mayhem, five deaths were reported in Kiambaa. In those three days there was no public transport from the city centre to three main Kiambaa routes–that is, Gachie, Ndenderu, and Banana Hill. Commuters, including yours truly, had to walk to the city centre. For me, it was fun. As a young journalist, I was witnessing history in the making.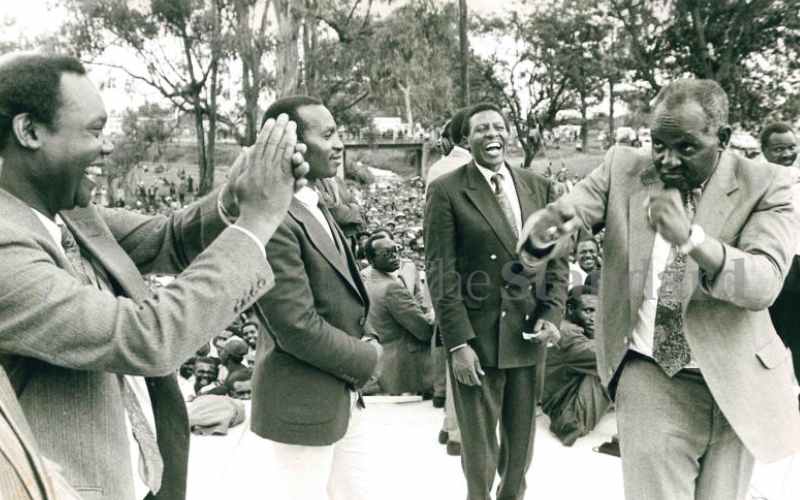 But so much has changed since I lived there over a quarter-century ago.
First, the place is now a concrete jungle, not the expansive green fields of those days. Part of the huge coffee estate near where I lived is now touted to be one of the largest shopping malls in the region. The mall is a city-within-a-city. Sadly, the terere, managu and sukuma-wiki on sale aren't grown in the rich farmlands of Kiambaa. Worse, the eggs, fish and toothpicks are imported.
From Muchatha, we made a stopover at Banana-Hill centre about two kilometres drive. It is here I first tasted the 'devil's drink'. At the time, a Tusker bottle retailed at Sh12.
At Banana Hill, I shuddered in horror at what 'drinking' has become these days. The intoxicated men and women were mostly in their early 20s but looked older than their parents. And that was at 10am! You couldn't also tell what stuff they had taken. But it certainly wasn't alcohol as we know it. The concoction was simply poison in a fancy label. Politics aside, this must be a collective worry for the nation. We lose the youth and there will be no nation to preside over–hence no need for presidential candidates in the first place.
Our next stop was Laini shopping centre near Nazareth Hospital where a young woman sold us tea and mandazi. We asked how business was in these hard times. She told us she used to operate a makeshift hotel at the hospital's entrance but it closed down due to Covid-19.
With no means of income and served an eviction notice by her landlord, she approached a foundation run by a leading contender in the Thursday by-election. At the time there was no campaign because MP Paul Koinange was alive.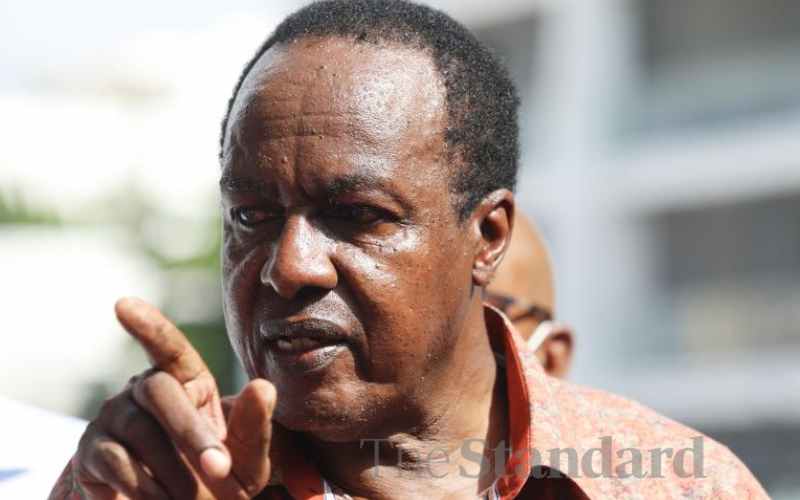 The woman wanted help to pay rent as she searched for another means of livelihood. Instead, the foundation told her she could be loaned Sh3,000 to continue her tea-and-mandazi business but this time as a hawker due to a ban on eat-in customers.
She told us she sometimes makes more in a day than when she ran the tea kiosk. She repaid her loan from the foundation and has no issues with rent. It was obvious to us who she will vote for on Thursday and we didn't need to ask.
To my beloved Kiambaa people, come Thursday, disregard any handouts and vote wisely. After all, the handout is most certainly from money stolen from your taxes. Also, pray there is no more madness of burning unborn children come 2022 election!