Kandara MP Alice Wahome: Mileage allowance is the biggest cartel business in Parliament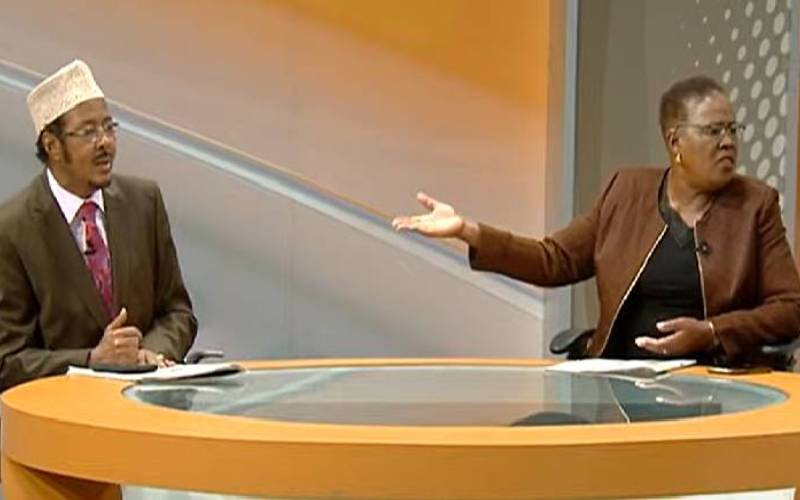 Kandara MP Alice Wahome has described mileage payment as the "biggest cartel" in Parliament.
She said MPs who live within a radius of 750km to and from the precincts of Parliament do not get mileage.
Kandara got into a heated debate with Eldas MP Adan Keynan when she said some MPs take home a lot of cash in mileage allowance.
Speaking on Citizen TV today, Wahome said: "The records are there in Parliament ... they take home more than Sh1 million per month for their mileage allowances."
She threatened to walk out during the exchange with Keynan, saying she needed to be allowed to speak.
But Keynan said Wahome was not being factual on the amounts.
She mentioned that some MPs take home up to Sh2 million.
Wahome accused the Parliamentary Service Commission of not streamlining the mileage allowances, which she said is "one of the largest cartel businesses in Parliament".
Asked to substantiate the claims, the Kandara lawmaker said some MPs are not upfront about the means of transport used while claiming mileage - whether it was by road or air.
Wahome added that some legislators ask for mileage allowances even without having travelled. She said the issue of mileage should be treated as a big audit query and called on the auditor to find a better way to verify some of the claims.
"They receive money when they take flights. They bring receipts that are not genuine. Many times!" added Wahome.
But Keynan, who is a member of the Parliamentary Service Commission (PSC), jumped in, saying the issue of members' emolument is in the purview of the Salaries and Remuneration Commission (SRC).
"Whatever a member gets is decided by the SRC, not the PSC," he said.
Keynan admitted that indeed there are challenges on mileage allowances, but that they were unique to different individuals.
Also on the panel was Makueni MP Dan Maanzo, who explained that even if lawmakers themselves were to fly to such far-flung destinations as Eldas and Turkana, which are thousands of kilometres away, their aides would still travel by road.
He said it was impossible to have cartels who fraudulently take home mileage allowances.
"Even if anyone tries to manipulate the variation will be very small," Maanzo said.
The panelists were responding to the Daily Nation headline that read, "For once, MPs are broke like all of us".
The article said MPs have not received their sitting and mileage allowances amounting to millions of shillings.
But it added that National Assembly clerk Michael Sialai denied the claims of unpaid allowances.
While terming the article "sensational", Keynan said there is a serious cash crunch occasioned by the global pandemic.
"If there is any [unpaid allowances] I'm sure it can be sorted out administratively by the respective clerks," he said.
The Eldas MP said cash flow is not as efficient as it used to be.