We can't rule out foul play on Midiwo's death, family says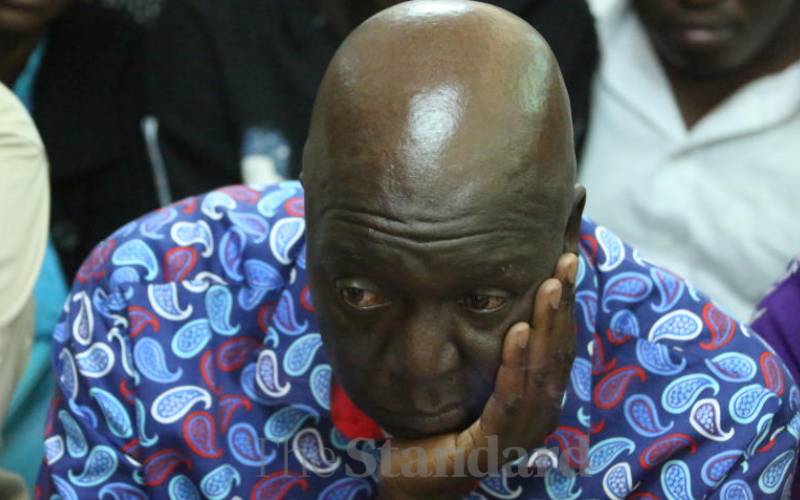 The family of the late politician Jakoyo Midiwo has said it cannot rule out foul play on his death.
Speaking yesterday outside Lee Funeral Home after a postmortem examination by Chief Government Pathologist Johansen Oduor, the former MP's elder brother Jacob Midiwo revealed that the results showed Jakoyo died of acute kidney failure.
"His kidneys stopped working even though what made them stop has not yet been established," said Prof Midiwo.
The autopsy was witnessed by close family relatives, among them Ruth Odinga. "It could be because of microscopic problems in the body or toxicological problems through a foreign chemical that could have done it but that is not yet established. What we want the public to know for now is that he died of acute renal failure," said Prof Midiwo.
The family spokesperson added that they cannot rule out foul play noting that although Jakoyo was a popular person in the society, he had some enemies.
The family said it would wait for the outcome of the toxicological test which would take a maximum of three weeks to establish the exact cause of his death.
"Once we get that results in three weeks' time, then we will decide if we are going to engage someone. But we are going to proceed with burial plans slated for next week, June 26th. We had private and government pathologists for the process and they have extracted crucial samples," said Prof Midiwo.
The former MP died on Monday at Nairobi Hospital.