Tana River MCAs impeach Speaker Justin Nkaduda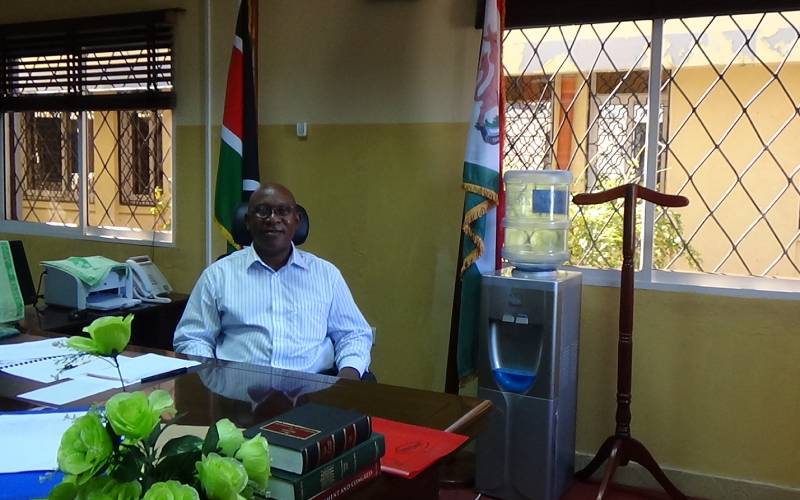 Speaker of Tana River County Assembly Justin Nkaduda has been impeached over alleged incompetence, misconduct and abuse of office.
Nkaduda was removed by 22 MCAs who supported an impeachment motion against him as two lawmakers, including Deputy Speaker Sadam Hussein, abstained from the vote during a sitting held in Hola on Wednesday.
Mikinduni MCA Mohammed Buya Yusa tabled the motion and read out the three charges during the tension-packed session.
Yusa said the speaker was not fit to chair any sitting claiming he disrespects MCAs who elected them.
He claimed the speaker has failed to convene a meeting with MCAs to address concerns they have raised and has instead embarked on campaigns for the 2022 elections.
The mover of the motion said Nkaduda's quest to vie for Tana River's governorship has affected his judgment and should therefore be voted out.
"He has failed to address pertinent issues we have raised and is busy with 2022 campaigns. He cannot turn the office of the speaker into his campaign secretariat," said Yusa
He added: "He usually campaigns in his official office. He is holding closed door meetings in the office with his supporters and he even ejects residents who need services."
He claims the speaker's behaviour also undermines the MCAs who elected him.
Majority Leader Ibrahim Adamoo said the speaker has failed to address several issues about the welfare of MCAs.
He said MCAs had to shelve the decision to impeach Nkaduda until the assembly's vote on the Building Bridges Initiative.
Minority Leader Abdi Hargamso accused the speaker of arrogance.
He said county assembly staff lack medical cover blaming it on what he termed negligence by the speaker.
Nkaduda however dismissed all the charges terming them malicious. He said the MCAs have not substantiated the allegations.
"They want to steal but they have found I do not entertain it because I fear God," he told The Standard on phone, adding that he will challenge his impeachment in court.