Senator Kihika accuses President Kenyatta of breaking Covid-19 rules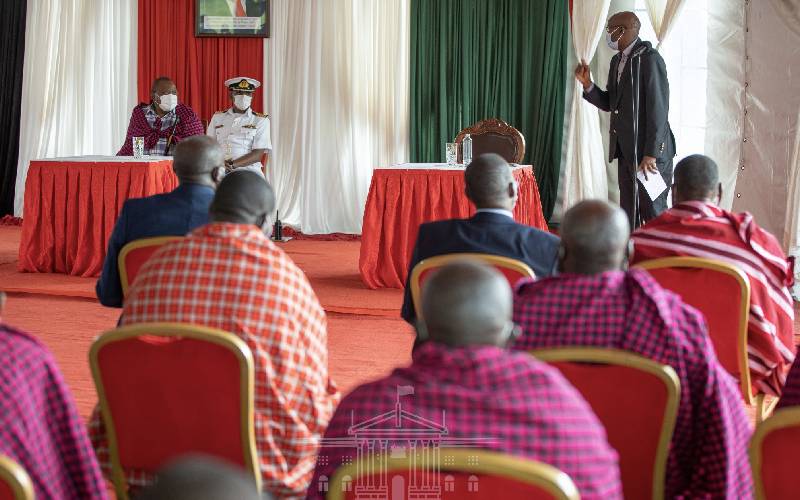 Nakuru Senator Susan Kihika on Saturday, April 24 accused President Uhuru Kenyatta of breaking the government's ban on political meetings and public gatherings after he hosted a political meeting at State House, Nairobi on Friday.
The senator termed the President's meeting as a convention founded on impunity.
In his last Covid-19 situation address on March 26, the Head of State banned all public gatherings including political meetings and rallies.
"So [President] Uhuru bans all political meetings and public gatherings of whatever nature in the five counties (Nairobi included). Then host a political gathering and post it on his official page for all to see? Impunity and 'mtado attitude' stretched too far? Anyway, mta-do?," Kihika tweeted on Saturday.
President Uhuru Kenyatta on Friday met a cross-section of Maa Community leaders, led by Environment CS Keriako Tobiko, at State House, Nairobi.
According to a tweet by State House on Friday, President Kenyatta and the leaders, who included elders, women and youth representatives, discussed matters touching on the progress of the Maa community.
Kihika, a pro-Ruto lawmaker, has, since her ouster as Majority Whip in the Senate in May 2020, been constantly criticising President Kenyatta over his governance and leadership style.
The lawmaker has been on the record goading Kenyatta to endorse Ruto in the 2022 presidential contest in compliance with a previous support pledge that the Head of State made at a public gathering.
After the President said he would endorse whoever he wishes, Kihika said democracy is not hoarded by an individual, and that it is Kenyans who will decide on who becomes the country's fifth President in 2022.