Mutahi Ngunyi throws spanner in the works in 2022 succession plan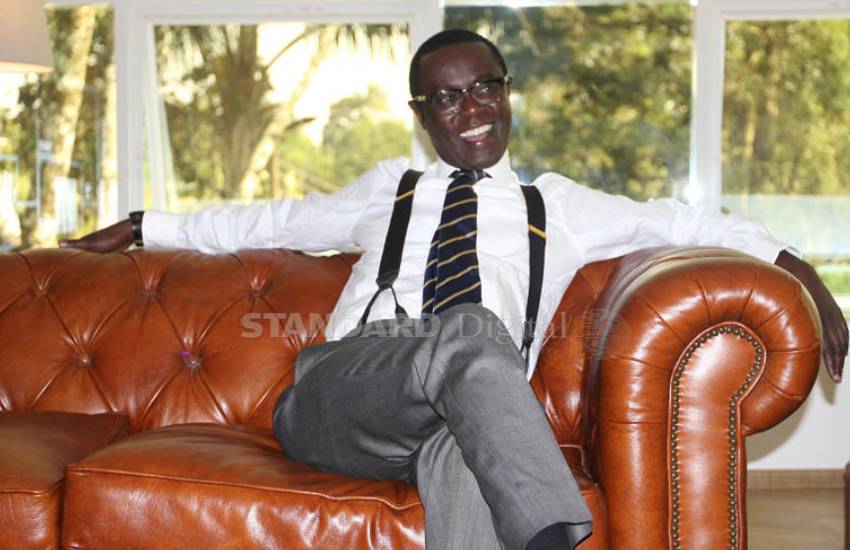 In the field of political science and political commentary, Mutahi Ngunyi likens himself to a concert pianist. He has put in the hours and honed his craft.
Political analysis, he says, is a precise science, not crystal ball gazing. He says his true strength is not in his cleverness but in the time he has put in.
So when Ngunyi fires a tweet that Deputy President William Ruto will not be president, it is with a measure of certainty, he says. One other thing that he can say for certain is that DP Ruto and ODM leader Raila Odinga will not work together. "Even talking about that alliance is nonsensical," he says.
Part of his reasoning for Ruto falling short of his goal to succeed President Uhuru Kenyatta is that the DP is going against convention.
Ruto, he reasons, has abdicated his responsibility and left Cabinet Secretary Fred Matiang'i as the de facto deputy president.
He has opted to bypass the gatekeepers of the presidency and gone directly to the people, a thing that Ngunyi reasons will work against him in the long run.
"The presidency has its owners and it is just that Ruto has not gone to them to ask for it. Instead, he has decided to go directly to the people but those who cast the vote do not matter, those who count are the ones who matter, they are the owners of the presidency," Ngunyi said.
He says Ruto, like someone planning a revolution, is playing outside the rule book. Yet in the pack of leaders that surround him, he does not have an equal. Revolutions are carried out by groups of equals.
Take a quick survey and help us improve our website!
Take a survey
"Revolutionaries are not lone rangers, they are a cabal of people who move together," he says.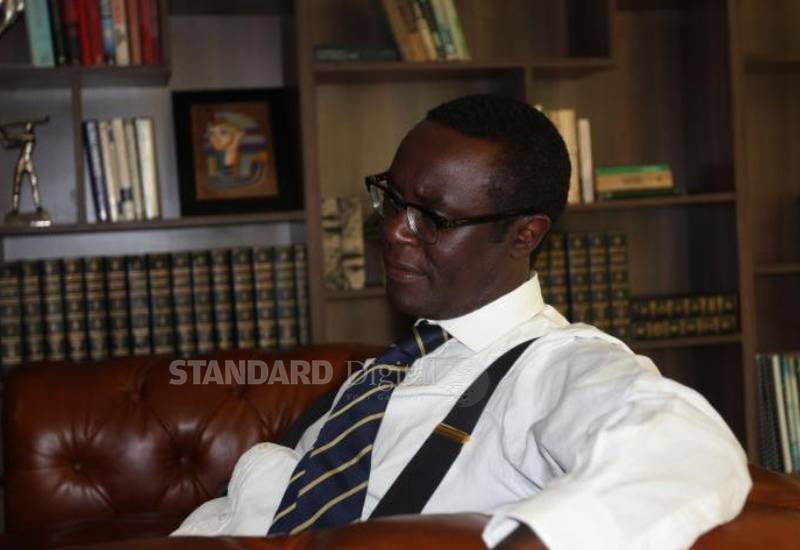 The revolution that Ruto is toying with – setting the next election as a class election, a contest of the economically disenfranchised against the empowered – has not had the impact he imagined.
"The hustler nation is going nowhere. In fact, it is a slow puncture project. It ruffled feathers because it began to gain traction that there was going to be another way of organising for politics other than ethnic," Ngunyi says.
He claims some credit in coming up with Ruto's 'Hustlers vs Dynasties' but says it lacks a stream of consciousness and thus cannot develop into any political action.
"That has proved to be a very challenging project largely because a class in itself is a chaotic aggregate, it is like a sack of potatoes because it does not have a stream of consciousness," he said.
While Ruto has succeeded in awakening the hustlers to their common grievances against dynasties, that class he created has failed to develop the awareness of forming a social class opposed to the dynasties.
Love him or hate him, Ngunyi is unapologetic about who he is. He stokes controversy and revels in it.
But Ngunyi says those who see him and label him an ethnic chauvinist have the wrong estimation of him.
Ethnic chauvinist
"I am the one who created the hustler vs dynasty conversation and I was trying to shift conversation from ethnicity to class. That's why when people say I am an ethnic chauvinist they are wrong," he says.
Yet he does not deny that he sees politics through an ethnic lens. That Kenya's politics is ethnic is an inescapable fact, he says.
"The politics as we understand it today was constituted at the core as an ethnic enterprise, so if you try to analyse it other than through the ethnic lens, you are lying to yourself. People are voting along ethnic lines, so why would you analyse politics using any other prism except one that it?" he poses.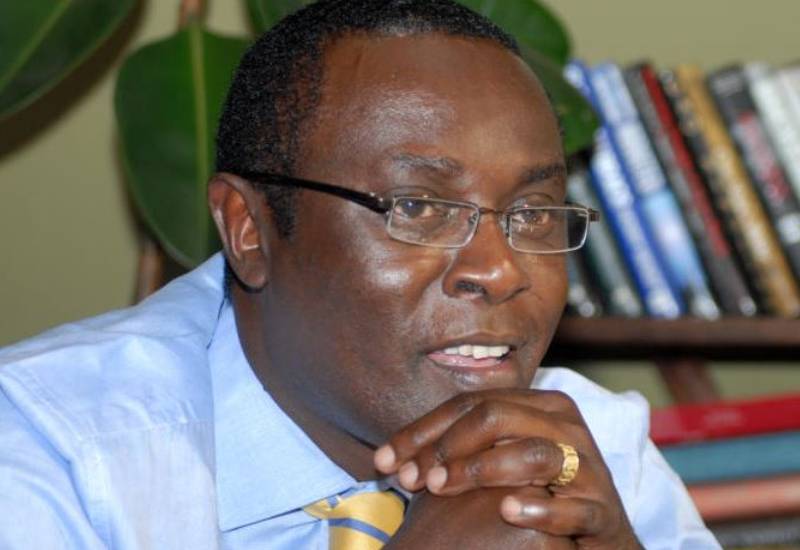 Ngunyi believes that issue-based politics is a façade, a lie peddled by civil society that has been debunked over and over.
"If we do not organise politics along ethnic lines, what are the lines that we would organise it? There is nothing like issue-based politics anywhere in the world. It is part of civil society speak," he argues.
He firmly believes in the idea promoted in Malcolm Gladwell's 2008 book, Outliers, that it takes 10,000 hours of intensive practice to achieve master complex skills.
In that sense, he says, the field of political analysis is full of school music teachers who are passing themselves off as concert pianists.
"I am an expert in developing predictability models in politics and if I end up being accurate, it is not because of cleverness, it is because of practice," he said.
"There are very few people who comment on politics in this country because they have studied it. Most of them are just pedestrian, and that is the reason their analysis and prediction is never accurate," he says.
At present, he has put his head together with the data scientists in his team, trying to predict the outcome of the next General Election.
"Using the Fibonacci sequence and combining it with probability theory and random theory, I can predict the results of the election," he says with a smug smile.
When Lucky Dube's song Nobody Can Stop Reggae, which has been adopted as the anthem for the drive to amend the Constitution starts playing on the TV in his office in the middle of our interview, Mutahi stands to switch it off, quipping that the song makes him want to dance.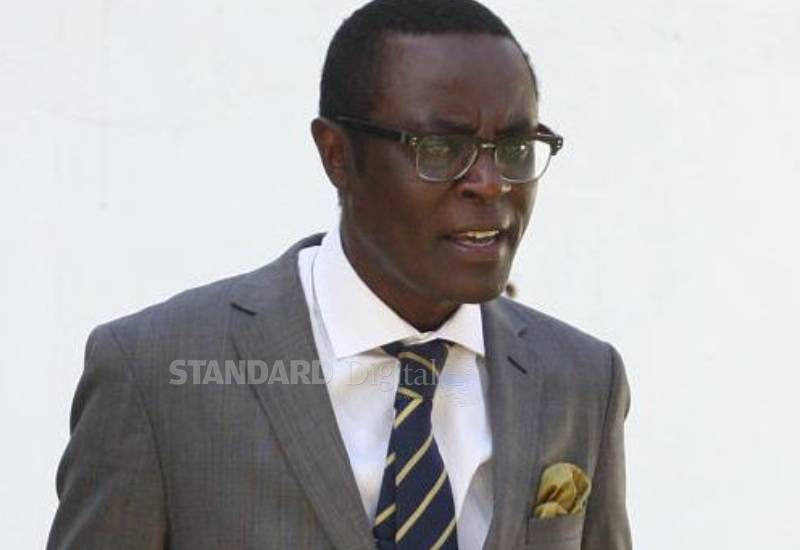 "There is no way you can play that song and I do not feel like dancing," he says. You cannot tell whether he is joking.
He remarks that the Constitution is definitely going to be amended because it was incompetently written.
He supports the proliferation of the Executive so that it is expanded to bring in as many communities as possible.
"At any given time, if you have two contesting forces, you will have up to 10 communities running at the top position which means it is a representative of almost 25 per cent of the country," he says.
The political analyst sees Uhuru's hand in the recent changes in the political landscape, such as the One Kenya Alliance, a newly formed union between Kanu leader Gideon Moi, Musalia Mudavadi (ANC), Moses Wetang'ula (Ford Kenya), and Kalonzo Musyoka (Wiper).
Ngunyi posits that One Kenya Alliance could be a decoy.
Uhuru, he says, could throw all of them into the fray and have them compete against each other.
"It is the political law of natural selection. The idea is not to select individuals into specific offices but is to unleash the individuals into a situation where they compete with each other and in the competition, let the best win – survival for the fittest," Ngunyi explains.
He also doesn't think that Uhuru and ODM leader Raila Odinga have a deal – to have Uhuru endorse Raila for the presidency in 2022.
"Uhuru is the most discussed president but the least studied. He did not promise Raila the presidency in 2022 and he will not give it to him," he said.
But there are people on the wing such as CS Matiang'i who could muddle the equation for the top contenders.
"The man who becomes king is made and he is made by a cartel of interests. He is made to take care of the interest of the group of people who we don't even know what their faces look like, sit in a board and decide who to support," he says.