Karua now blasts government for 'lockdown pain'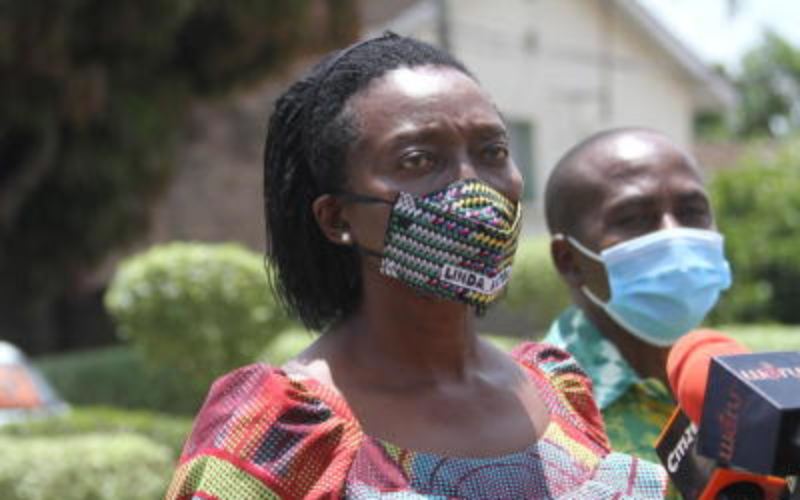 Narc Kenya leader Martha Karua has criticised the government for what she termed as misguided decisions.
She said the cessation of movement in five counties imposed by President Uhuru Kenyatta last Friday will only create more suffering for Kenyans without any tangible benefits.
Karua faulted the government for its failure to consult citizens and the business community before pronouncing policies that affect people's lives.
"We are greatly aggrieved that the Jubilee administration did not outline any measures to address these hardship realities as they announced the lockdown," said Karua.
She noted that the first lockdown last year resulted in harsh economic realities whose effects are still being felt across different sectors.
Speaking at the party headquarters in Nairobi yesterday, Karua faulted the president and other top political leaders, saying they were also to blame for the increased Covid-19 infections following mass political rallies popularising the Building Bridges Initiative and the recent by-elections in different regions.
"Kenyans will recall that a majority of citizens zealously observed the Covid-19 protocols and that it is the top political players who led their supporters into mass rallies in total disregard of Covid-19 protocols," said Karua.
A critic of the Jubilee administration, Karua is now demanding that the government, among other things, takes up the cost of testing Covid-19 in its facilities, intensify the vaccination process and enhance capacity in all county hospitals for testing and response to the critically ill.
"The government should immediately provide food subsidies and expanded transfers to the vulnerable, and fast track investigations and prosecutions in the Covid-19 related corruption as a way of building trust," she said.
Karua has also called on the government to institute taxation measures to cushion citizens and businesses from the adverse economic effects of the lockdown similar to what was done at the beginning of the pandemic last year.
"While almost all of the top political leaders are on government salary or stipend, the ordinary citizens are on their own to face the stark realities of the lockdown and shoulder the burden of its brutal economic consequences," said Karua.