Candidates make pitch to voters in Matungu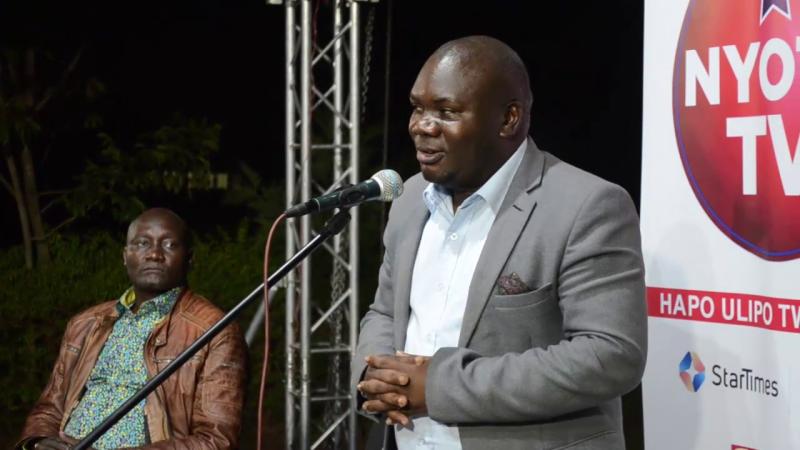 Candidates eyeing the Matungu parliamentary seat had a rough time responding to questions from voters during a debate held in the constituency.
The event held at Mayoni Kenya Assemblies of God in Kakamega focused on the issues troubling residents, including sugarcane farming, poor road networks and infrastructure, falling education standards and poverty.
Those who turned up for the debate, organised by a local vernacular radio station, were Peter Nabulindo (Amani National Congress), Alex Lanya (United Democratic Alliance) and Paul Achayo (Movement for Democracy and Growth). There were three independents Bernard Wakoli, Samuel Munyekenye and Wilberforce Lutta.
ODM candidate David Were, a former MP, and eight other candidates were conspicuously absent. The Standard could not immediately establish why they had given the event a wide berth despite being given a platform to spell out their plans for residents.
The debate that took the better part of the day saw the candidates articulate issues and state their vision for the 62,386 registered voters expected to cast their ballots on March 4 to elect their next MP, 18 months before the 2022 General Election.
Residents demanded to know how the candidates will revive the fortunes of farmers and the measures they will put in place to ensure equitable distribution of resources, especially the Constituency Development Fund (CDF) bursary programme that caters for bright students from poor backgrounds.
"I would like these candidates to give the realistic plans they have for the people of Matungu who continue to wallow in poverty partly due to poor leadership," said one resident.
Mr Nabulindo, who is touted as a front-runner in the crowded field, vowed to address claims of corruption and nepotism that are alleged to have stained constituency projects in the past.
Equity in CDF
"We will ensure that we have openness in the entire running of the CDF and engage all stakeholders around Matungu for equitable representation on all matters," he said.
A confident Nabulindo, whose candidature has been buoyed by support from party boss Musalia Mudavadi, Kalonzo Musyoka (Wiper) Gideon Moi (Kanu) and Moses Wetang'ula (Ford Kenya) warned his rivals to brace for a tough battle.
Mr Lanya, who has been conducting targeted meetings across the constituency, said he was focused on winning the seat. He said that if elected, he would complete projects initiated by the late MP Justus Murunga.
The projects include setting up a technical training college, medical training college and university college.
Murunga had already identified land for the institutions and was in the process of erecting fences before he died in November last year.
"I will ensure that we get a higher learning institution as the late Murunga had envisioned and then embark on our own projects," said Lanya.
The candidates clashed on the issue of reviving Mumias Sugar Company, with some dismissing the idea that life could be breathed into the sugar mill, while others argued that it was possible to revamp the iconic factory that greatly benefited residents and sugarcane growers.
Mr Achayo said that debate on the sugar mill had dragged on for years and locals needed to be told the bitter truth that the factory may not be revived.
Political goodwill
Mr Lutta said it was possible to revamp the factory but there was lack of political goodwill from the local leadership. "We have no voice as the people of Mumias. When we elect our next MP next month, let us choose one who can work with the government to revive the factory."
Mr Wakoli called for an investigation that would lead to the prosecution of those found culpable for the sugar company's failures.
The independent candidates also took a swipe at their party-sponsored colleagues, terming them the "projects of national political figures who have lost touch with local politics."
"We know that our competitors from big parties are here because they are being pushed by individuals from the national level. If elected, they will only serve their masters," claimed Wakoli.
Wakoli, a former Ford Kenya national youth leader, is considered to be one of the strong independent candidates in the race.