Fairy tales can come true, but you must know the right people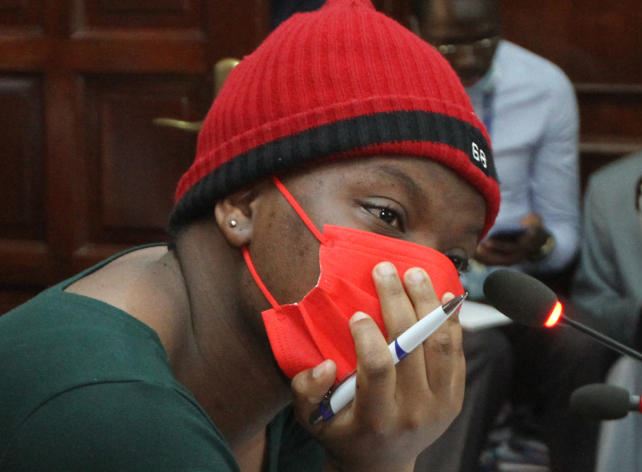 Another week, another millionaire who thinks everyone else is stupid. What began as a motivational 'your dreams are valid' story of everyday Kenyans who went to bed broke and woke up tycoons is unravelling as the fiction it is.
Zubeda Nyamlondo, donning red head-gear and a matching facemask, thought she would dazzle everyone with her baloney on Wednesday when she was grilled by Bunge's Public Investments Committee (PIC).
Waking up that morning, Nyamlondo was undecided about her dress choices. On the one hand, she wanted to conceal her riches lest the public whip out their begging bowls.
On the other hand, she wanted to be seen hence her outlandish outfit that screamed 'notice me!' Everyone did more than just notice; her tale made sure that no one would forget her.
Being an interested party in the Covid millionaires' probe, the director of Aszure Commercial Services had undoubtedly heard the tales spun before the PIC. She kept to the ridiculous script that has won Covid scammers admiration and envy in equal measure.
Nyamlondo, her fable went, walked into the Kenya Medical Supplies Authority offices promising to deliver facemasks at a possibly inflated cost and walked out Sh347 million richer.
She had hoped to upstage her fellow tenderpreneurs and she did, owing to the size of her deal and the unbelievable circumstances that made it happen, at first.
Unlike many others who have been on the hot seat, she didn't appear one bit nervous. She squinted and smiled as she narrated the fairy tale that committee members found hard to swallow.
Nyamlondo did not tremble nor did her voice quiver. She beamed with confidence as she answered questions that had others sweating in fear. The wahesh grilling her did not scare her. It was as though she felt protected against whatever threat they posed.
Her admission that former Ethics and Anti-Corruption Commission boss Halakhe Waqo had played godfather, seeing Nyamlondo's deal through by taking care of the financial hurdles, explained why she didn't feel intimidated.
She–just like other Covid millionaires, perhaps–knew people who could pull the right strings and deliver the life of their dreams. All they had to do was, probably, list themselves as directors of companies and take the heat when things got messy with the promise of a handsome compensation. The 'I was a lucky bidder' story was hogwash.
The real faces behind such companies would remain veiled, and even when their identities were revealed, the wahesh, whose bark is worse than their bite, could only threaten to summon them without ever doing so.
And even if they were to be summoned, they could choose to ignore such summonses as officials from various companies have done in the past week. Better yet, directors–who seem to be proxies of highly placed individuals–could send junior officials to such sittings knowing that they would be turned away.
"It's a trick they are using to force adjournments," PIC chair Abdulswamad Shariff Nassir told me on Thursday when directors of one company sent subordinates without documentation.
When the Kemsa probe began, many dreamt that just walking into Kemsa's offices would change their fortunes. But luck alone isn't enough. You simply have to know the right people.