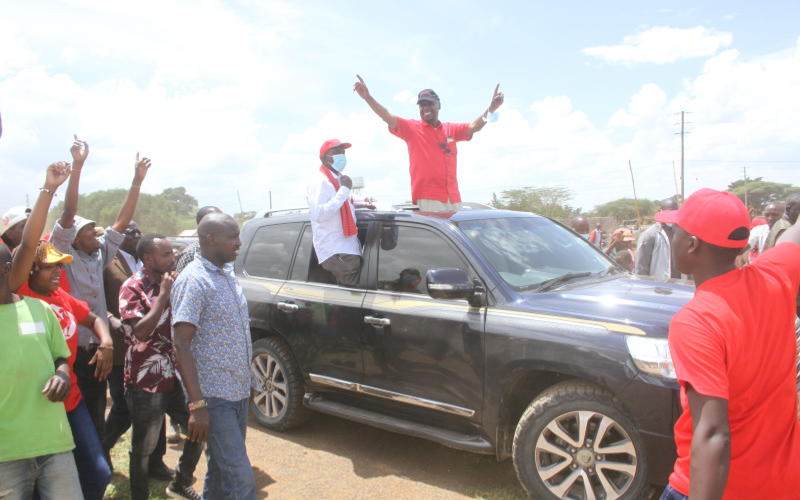 Baringo Senator Gideon Moi yesterday urged Kenyans to support the Building Bridges Initiative (BBI) report.
The Kanu chairman also advised Kenyans not to mistake the initiative as a contest between the Government and political parties.
Speaking at Kimana town in Oloitokitok, Kajiado County, Gideon said the initiative will help citizens reap benefits from the Government.
"We have a clique of people who are misleading our people that this document is a contest between the Government and them. This is not true. Let us embrace the document for our own benefit," he said.
Read More
Gideon said the Maasai would be among the pastoralist communities that will gain from proposals in the BBI report.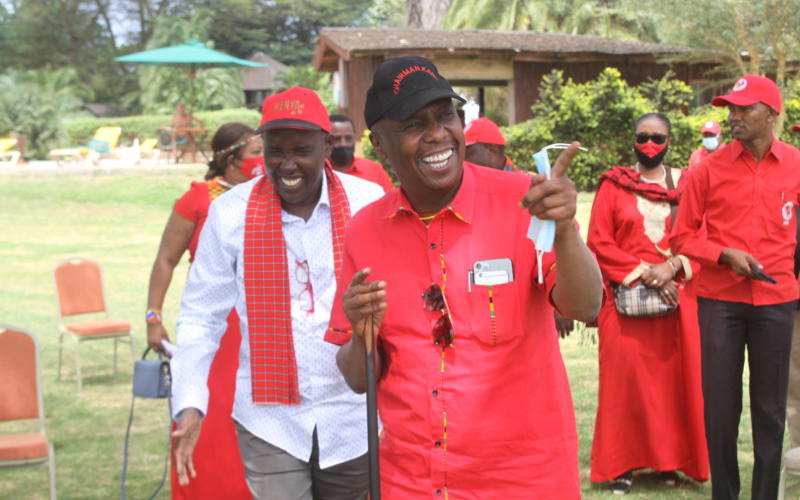 "Kajiado County will get three more constituencies while more than Sh6 billion will be added to benefit the local mwananchi," he said
The Kanu chairman applauded the Kajiado County Assembly members for being among the first to pass the BBI Bill. "We are proud of our MCAs because they have already done it loudly. The second round is with the mwananchi who is expected to vote for the document."
Gamble with lives
Gideon reiterated that the BBI is not about individuals, saying it is all-inclusive and will help build unity of purpose among the country's communities. He also warned leaders against gambling with wananchi's lives, saying they had suffered for a long time.
The senator, who was accompanied by Kajiado Governor Joseph Ole Lenku and other leaders, urged Kenyans to read the BBI report, understand it and pass it.
Mr Lenku said Kenyans have an opportunity to be united through the BBI report and they should not waste it. "Some of the issues that have been dividing Kenyans are addressed in this document. Let us embrace it by supporting it.
"Let all Kenyans, including the youth, have a chance to read this document. The youth will have a chance to uplift their lives. That's why we are saying the document is the best for all people," the governor said.
Lenku said that by passing the BBI Bill, they were sending a message to President Uhuru Kenyatta that the rest of the county assemblies in the region will follow suit and approve the document.
The governor said that among the benefits promised by the draft legislation include the disbursement of more funds to the grassroots and expansion of the Executive.
"These, including the fight against corruption, are enough reasons to support the initiative."
Former Kajiado Senator Peter Ole Mositet said some leaders who had opposed passage of the 2010 Constitution and gone ahead to benefit from it were now opposing the latest changes to the supreme law.
"Let us be sincere. Kenyans are no longer foolish; they want us to follow the same route now," Mr Mositet said, adding that the BBI will strengthen the Judiciary.