Muungano Party supports BBI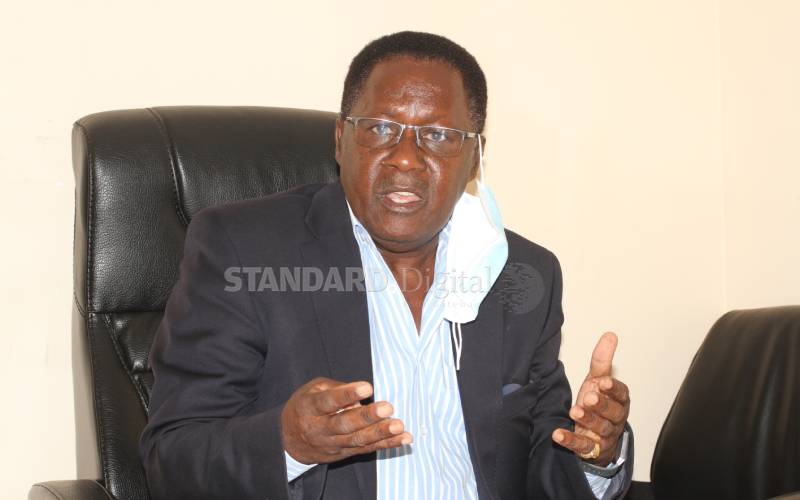 Muungano Party has promised to rally all its MCAs to pass the Constitution of Kenya (Amendment) Bill, 2020 when it comes up for debate in their respective counties.
Speaking to the press in his office, party leader Paul Wasanga said the Building Bridges Initiative recommendations are good and aimed at improving Kenyans' lives.
The party's former leader Kiviutha Kibwana, who is also Makueni governor, is opposed to the document.
Wasanga, who is a former Kenya National Examinations Council boss, said the recommenadtions will bring resources closer to the people.
He added that those opposed to BBI are only doing it for selfish reasons to market their 2022 ambitions.
"The document is good and those fighting against its success are only seeking popularity so that they are elected for different seats in 2022. I assure you the document is good and will unite Kenyans," Wasanga said.
He added that they are soon embarking on activities to strengthen and popularise the party ahead of the 2022 general election.
The party leader said they have stayed away from fielding candidates in by-elections for various seats in the country because they chose to pay more attention to the general election instead.
Muungano Party has one MP in Machakos county -- Fabian Kyule Muli of Kangundo constituency --,10 MCAs in Makueni county and two in Machakos county.
Download the BBI Judgement by all seven Judges - Civil Appeal No. E291 of 2021