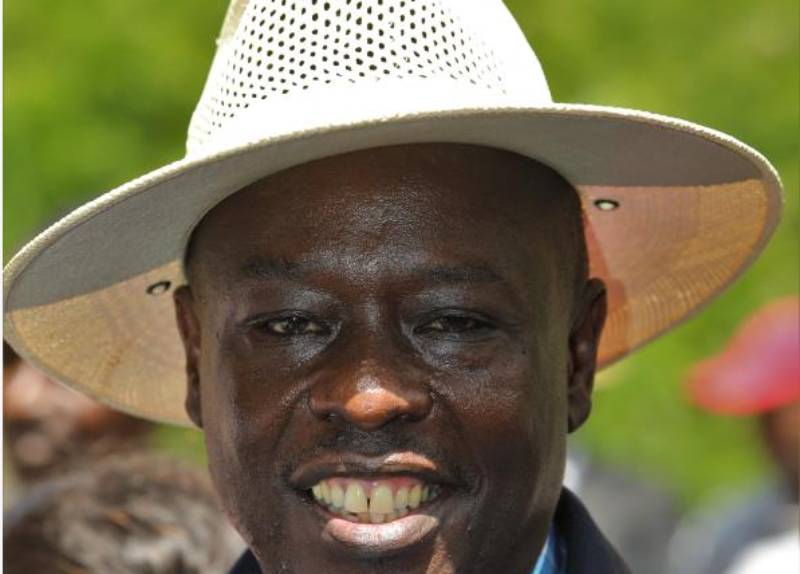 Mathira Member of Parliament Rigathi Gachagua (pictured) now claims he is being pursued over alleged illicit wealth because he supports Deputy President William Ruto's presidential bid.
In his reply to a case filed by the Assets Recovery Agency (ARA) seeking orders for him to forfeit Sh202 million, Rigathi says he is the victim of a political witch hunt.
"These proceeding are driven by mala fide (bad faith) desire to embarrass, punish and intimidate me for the stand I have publicly taken on the presidential succession in 2022; my political association and beliefs."
Rigathi is a brother to the late Nyeri Governor Nderitu Gachagua. He once served asPresident Uhuru Kenyatta's aide during his time as Kanu leader. The MP's dalliance with Ruto played out during his mother's burial in January last year when he and his allies in Tanga Tanga used the ceremony to pledge their loyalty to the deputy president.
Read More
Through lawyer Kioko Kilukumi, Rigathi says he can explain the source of every coin in his three accounts at Rafiki Micro Finance Bank to the ARA.
The agency went after him on suspicion that he was amassing illicit wealth. It claims the MP is involved in a complex money-laundering scheme.
"Before money is laundered, it must be dirty. It must be proceeds of crime. How can monies whose source is fully documented in the government records for work contracted and done be reasonably suspected to be dirty so as to require laundering?" reads his response filed in court yesterday.
According to the ARA, Rigathi's three accounts conducted a series of suspicious debit transactions amounting to Sh7.3 billion and a total credit of Sh12.5 billion between 2013 and 2020.
The agency claims the MP and his business associate, Anne Kimemia, trading as Jenne Enterprises Ltd, cannot explain how they acquired the Sh202 million thus it should be forfeited to the State.
The flagged accounts have Sh165 million, Sh35 million and Sh773,228. A fourth account belonging to Jenne Enterprises has Sh1.1 million.
Rigathi argues that apart from being an MP, he is also a businessman. "I have invested in several corporate entities in which I also serve as a director," he claims, adding that his companies have 'developed business relationships' with other companies such that they tend to borrow loans from each other to complete projects.
He has also disowned Ms Kimemia, arguing that he does not know about her dealings and cannot vouch on whether she does clean business or not. The case will be heard in May.