AG's big no to multiple answers in BBI vote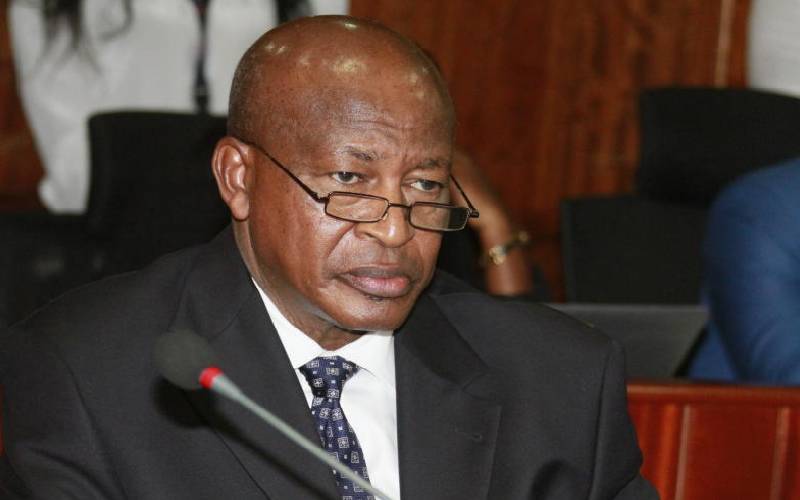 Attorney General Kihara Kariuki has proposed that Kenyans give a single verdict on proposals to amend the Constitution.
In his advisory opinion filed before the Supreme Court, Kariuki said although the Independent Electoral and Boundaries Commission (IEBC) may float a single question or multiple ones, the final decision should be a wholesome vote on the referendum Bill based on a Yes or No response.
The AG acknowledged that the Constitution is silent on the number of questions a referendum Bill may have.
The advisory deals a huge political blow to Deputy President William Ruto who has been pushing for a multiple-choice referendum, saying a Yes or No vote would divide the country.
Kariuki, however, argues that by having an omnibus Bill, the final Yes or No should be the response that counts.
Tedious and expensive
The AG explained that if the public backs proponents of subjecting each issue to a vote, then the country would have to go through a tedious and expensive affair of seeking one million signatures, verification, sending it to the 47 counties, and then sending it to the electorate to decide.
Take a quick survey and help us improve our website!
Take a survey
Kariuki said if the country goes for a "one matter or issue" approach, then it would require separate Bills for each issue to be amended, and each Bill would have to be subjected to its own process as required by the Constitution.
"We note that the Constitution does not guide on the issue of the number of questions that a referendum on a Bill to amend the Constitution may have. It is our view that the question in a referendum under Article 257 (10) would be a binary one, seeking the approval or rejection of the amendment Bill," he argues.
The AG's opinion stems from a Supreme Court order that Makueni Governor Kibutha Kibwana, Nandi and Kericho County assemblies should seek his advice first before seeking the court's intervention.
Yesterday, Kibwana and the assemblies disagreed with the government legal advisor's view.
The AG in his 16-page document thrashed out five issues on the referendum.
Kibwana's lawyers Dudley Ochier and Christine Konge, and county assembly lawyer Elisha Ongoya were given seven days to file their contention on the AG's views.
Meanwhile, the Supreme Court declined to suspend the hearing of the two cases on the Building Bridges Initiative, leaving the High Court to handle 10 cases on the same issue.
A five-judge bench of the Supreme Court directed parties to appear before it on February 9.