Letangule faults push for more voter zones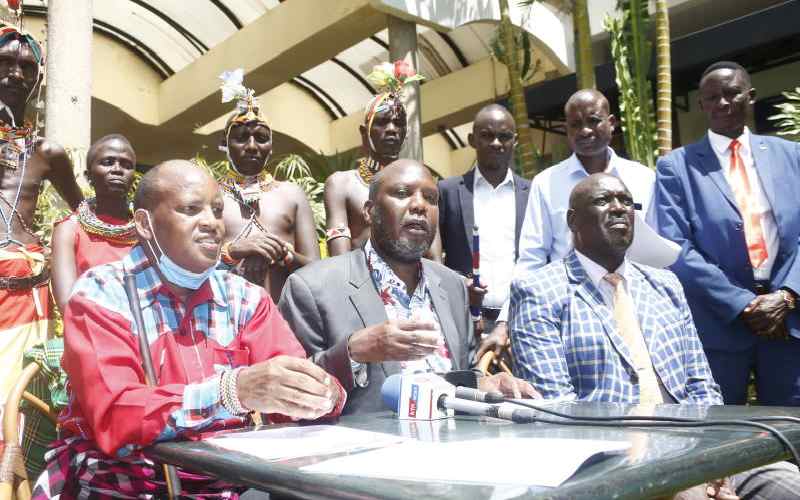 A former electoral commissioner has faulted the Building Bridges Initiative (BBI) proposal to increase constituencies from 290 to 360.
Thomas Letangule, who is also a lawyer, says BBI is unconstitutionally taking the role of Independent Electoral and Boundaries Commission (IEBC) by specifying how 70 additional constituencies will be distributed in the country.
Mr Letangule yesterday told journalists in Nakuru that IEBC was the only body mandated by the Constitution to determine how constituencies are distributed.
He questioned the system used by the BBI team to determine where the additional constituencies will lie. "BBI is only using the population to distribute the new constituencies. This is unconstitutional and discriminatory to the marginalised communities in Kenya," said Mr Letangule.
He added that since BBI intends to amend the 2010 Constitution, it remains bound by the same law in its current form. BBI proposes 16 additional constituencies in Nairobi, 23 in Rift Valley, 11 in Central Kenya and 10 in the coastal region.
Letangule noted that some marginalised communities, including the Ilchamus in Baringo County, had not been allocated a constituency in the BBI proposal.
The community, with an estimated 50,000 population, wants a constituency and representation.
The community has written a demand letter to the BBI secretariat and copied to President Uhuru Kenyatta, former Prime Minister Raila Odinga, Speakers of the National Assembly and Senate.
Letangule said since independence, no Ilchamus had represented the community in the National Assembly. "Where do you want us (Ilchamus) and others to go?" he posed.
Former Laikipia North MP Mathew Lempurkel said BBI should embrace inclusivity. "All communities must be considered in leadership and constituencies' allocation. The Ilchamus only need one constituency and that should be considered," said Mr Lempurkel. He claimed even in Baringo South Constituency the community was discriminated against, with no positions in the county government.