Politicians funding criminal gangs for 2022, says report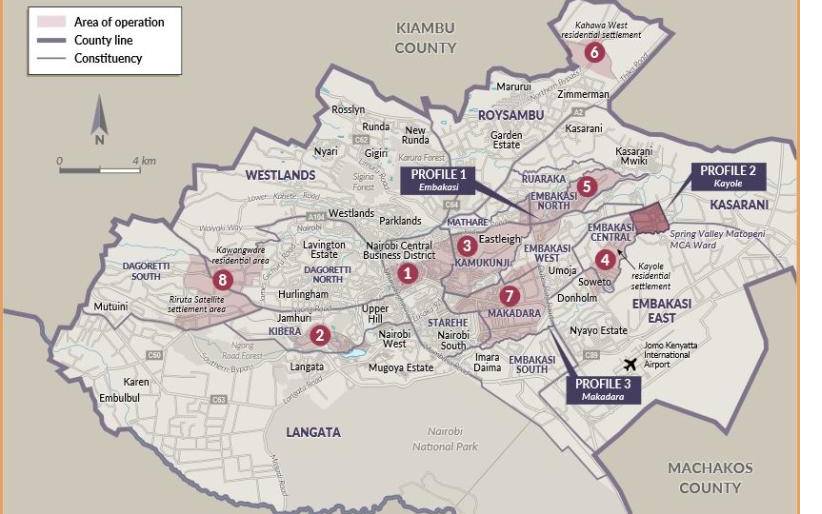 Politicians are recruiting criminal gangs they plan to use to intimidate opponents in the run-up to the 2022 General Election, a new report has warned.
It says as happens around almost every election time in Kenya, criminal gangs are running illicit businesses and have hijacked essential services in Nairobi and Mombasa to partly mobilise campaign money for the politicians.
The report, released on November 15 by Global Initiative Against Transnational Organised Crimes, says criminal gangs continue to thrive under the protection of politicians.
It urges authorities to monitor political use of gangs in the lead-up to the 2022 General Election.
"Kenya will hold its next General Election in late 2022. Campaigning will start well in advance of the poll, and people who live and work in slum areas expect to start seeing a rise in political gang activity in 2021," it says.
The use of gangs as an entourage or intimidatory force, the report says, reinforces a culture which deters women from running for or winning political office. The gangs, the report says, are to blame for the obstacles to female participation in politics as they (women) are intimidated with violence.
"Only nine per cent of the candidates in the 2017 General Election were women, and Kenya routinely fails to meet its constitutionally mandated gender representation targets," the report says.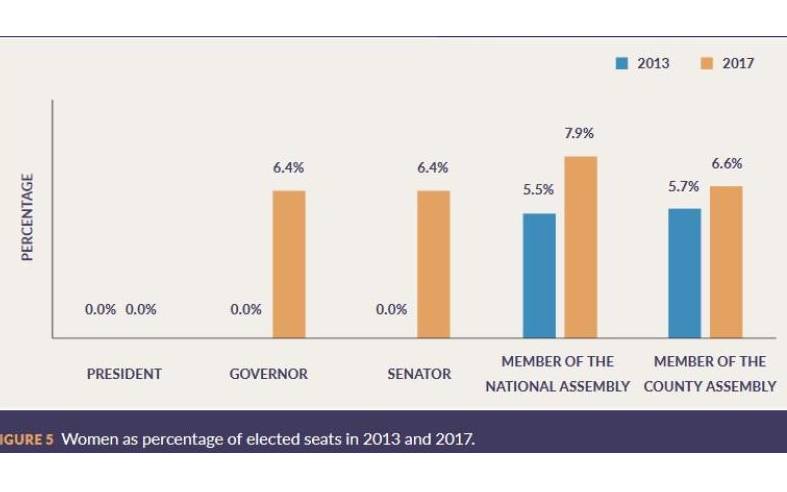 In 2007, the report says, Mungiki and Gaza gangs gained notoriety for their involvement in election violence. The report also says that leading politicians at the Coast and in Nairobi involved gangs during the 2017 elections.
By 2017, Gaza had spread far beyond the boundaries of Kayole and had a presence not only in several other suburbs of Nairobi but also in the neighbouring counties of Kiambu, Nakuru and Murang'a.
According to the report, the gangs control bus parks, market stalls, grab public land, dominate contracts and even collect rents and taxes in Nairobi and Mombasa.
"Over the past 15 years, the issues of criminal gangs, corruption, electoral and ethnic violence and their interconnections have become more mainstream in discussions about Kenya's obstacles to democratisation and its prospects for sustainable development," it says.
The report, titled The Politics of Crime: Kenya's Gang Phenomenon, says the gangs are preparing for the 2022 General Election, with their activities predicted to heighten next year as politicians start seeking their services.
The gangs will be running illicit activities in 2021 to fund political campaigns while harassing critics of the politicians they are supporting, says the report.
They offer security and disrupt meetings and rallies to create a façade for popularity for politicians financing them. They also challenge elections.
The gangs are said to sometimes take over urban services and resources, making their roles complex even beyond election seasons.
Form of patronage
"Criminal gangs have become embedded in the lives of residents in many areas by providing informal services or taxing urban residents for transport, waste removal, electricity and water provision. Impunity for criminal enterprises is used as a form of patronage," the report says.
This report is based on investigations carried out in Nairobi and Mombasa counties between November 2019 and March 2020.
It says that while 18 criminal gangs were banned in 2002, 33 in 2010, and 89 in 2016, many of those groups, including Mungiki, Taliban, Kosovo and Kamjesh in Nairobi, are still operating.
It says the dealings between the gangs and politicians are mutually beneficial, with the gangs using violence to gain or keep control of resources illegitimately.
Such deals include land grabbing and privatising waste collection. In return, politicians keep the gangs on their payroll, either paying them directly in cash or providing protection against law enforcers.
"The symbiotic relationship between corrupt political figures and criminal figures is rarely direct. Campaign managers or other intermediaries act as middlemen between politicians and gang members, and the main actors will rarely transact directly," it says.
In Nairobi and Mombasa, criminal gangs' links with corrupt political and business figures has seen them grab large chunks of public land.
Within the Nairobi Central Business District, gangs including Yes We Can and Kenya Youth Alliance are hired by politicians to offer information security services and to extort people. Kamjesh gang is said to extort the matatu sector.
In Kawangware and Riruta areas, gangs such as Yes We Can, Taliban, Kamukunji Pressure Group, Alsafa, Nubians, Kibera Battalion, J-10 and Siafu operate.
Most of them are out for political hire and provision of informal security services. Super Power gang operates in Eastleigh and Kamukunji while Gaza, Usiku Sacco, Siafu and Kamjesh operate within Kayole.
Congo Boys and other gangs mentioned in the report operate in Kahawa West, Embakasi North, Kamukunji, Makadara and Kibra.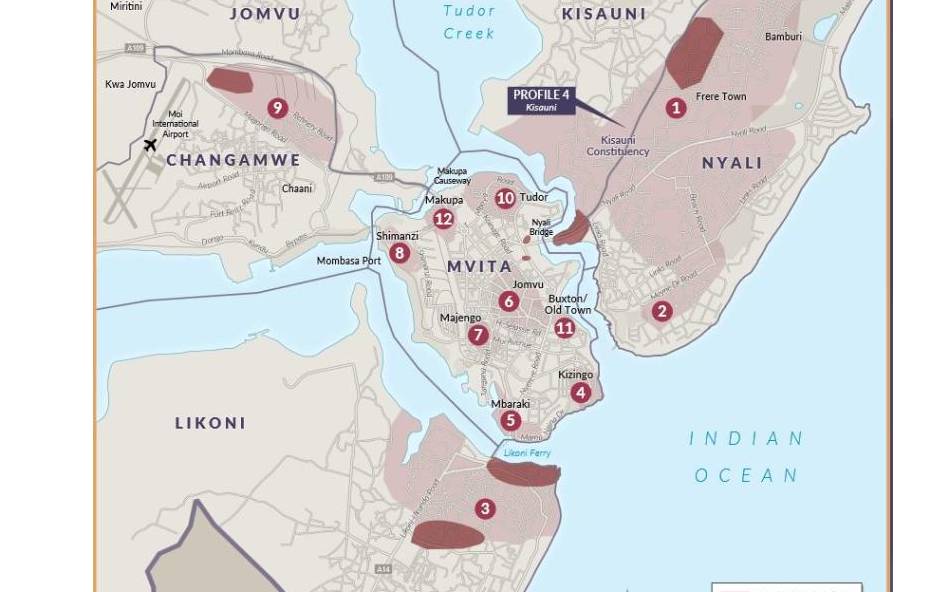 Long history
The report notes that Mombasa has the same long history of political violence by hired gangs as Nairobi does, and it experienced the same organic development of street gangs from the 1980s.
In Mombasa, gangs include Geta, Wakali Wao, Congo by Force, Bad Squad, 88 Batallion, Young Turks, Wajukuu wa Bibi, Akili za Usiku, Buffalo, Born to Kill, Gater Family, Kapenguria Six, Chafu za Down Piyo Piyo and Waiyo.
Mombasa gangs, including Vietnam, Spanish Sparter, BundesLiga, Bafana Bafana, Crazy Boys and Young Mula, also engage in burglaries, street robbery and sale of illegal drugs.
The report links three Mombasa politicians to the creation of some gangs, with gang members paying Sh1,000 to be recruited.
Just as in Nairobi, the gangs dominate the markets where they become profiteers by grabbing land or collecting rents for the gang's coffers, and sometimes appear to act as security enforcers for their own ethnic group's interests.
They are also used as a tool by businessmen and politicians to gain and maintain control of illegally acquired land. The gangs also act on behalf of landlords, evicting and preventing evictions.
The gangs may protect supporters of a politician who have squatted on land or force out defaulting tenants for a landlord.
The report links the gang culture of the matatu industry in Makadara, Nairobi, to a politician while in Kisauni, Mombasa, gangs have always been hired for political campaigns.
"This profile also looks at the surprising ways that Mombasa's gang phenomenon is linked to the drug trade, with youth gangs primarily being consumers rather than retailers," the report notes.