Halt political gatherings to curb Covid-19 spread, MP tells Uhuru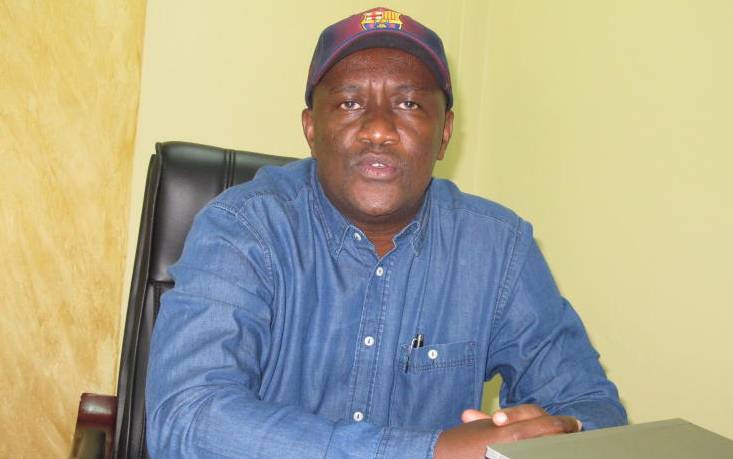 Matungulu MP Stephen Mule on Sunday urged President Uhuru Kenyatta to order stoppage of all political gatherings across the country in order to curb the spiralling infections of Covid-19.
Addressing the media after attending a Sunday Mass at Nguluni Catholic Church in his Constituency, Mule warned that the second wave of Coronavirus in the country could be more deadly if unchecked.
He said Machakos was among the counties worst hit by the pandemic.
"I am asking President Kenyatta to take immediate and bold steps to protect Kenyans from contracting Covid-19 by ordering stoppage of ongoing political rallies across the country," said Mule.
The legislator lamented that majority politicians and Kenyans had reverted to their normal lifestyles and ignored the guidelines provided for by the Ministry of Health for combating the spread of the disease.
"It is unfortunate that politicians have been holding unregulated gatherings in total disregard of safety measures to curb Covid-19 infections. It is even worse than members of the public have been ensnared into attending such gatherings which have turned out to be dens of community spread of Coronavirus," said the MP.
The MP's sentiments came barely a day after the Speaker of the Machakos County Assembly, Florence Mwangangi disclosed that she had gone for home quarantine after testing positive for Covid-19.
Ms Mwangangi, who is also the mother of Health Chief Administrative Secretary (CAS), Dr Mercy Mwangangi, went public about her covid-19 status Saturday night.
"What I can say is that I tested positive for Coronavirus nine days ago and I immediately went on home quarantine where I have been receiving treatment. I want to tell Kenyans that the disease is real and causes severe body weakness. I have lost my senses of smell and taste and I'm also experiencing severe headache," Ms Mwangangi said in a telephone interview.
Mwangangi also revealed she has been experiencing acute body weakness and fever, dizziness and loss of appetite.
She said although she had been practising the laid down guidelines spelt out by the Ministry of Health to combat the disease to the latter, she was shocked to discover that the virus had caught up with her.
What prompted me to take the test was after I noticed some colleagues whom I work with exhibited signs of Covid-19.
"True to our fears, two of us tested positive and we have since taken the requisite measures to self-quarantine so that we do not risk infecting others," she said.
She revealed her driver has also tested positive for Covid-19 and has similarly been put on treatment and self-quarantine.
She noted that Covid-19 was now prevalent in most parts of the country and urged those who have not been infected to continue observing safety measures to prevent further spread of the disease.
"As it stands now, the disease can affect anybody and I urge people not to shy away from declaring their status in case they test positive for Covid-19," she said.
Today, Machakos County Assembly public communications officer, Cynthia Watuka said the Assembly leadership was monitoring the situation closely in order to determine the next course of action.
"Members are already on recess but we wait to see the next course of action," Ms Watuka told The Standard in a phone chat.